'Dope' Director Rick Famuyiwa To Helm HBO Films' 'Confirmation'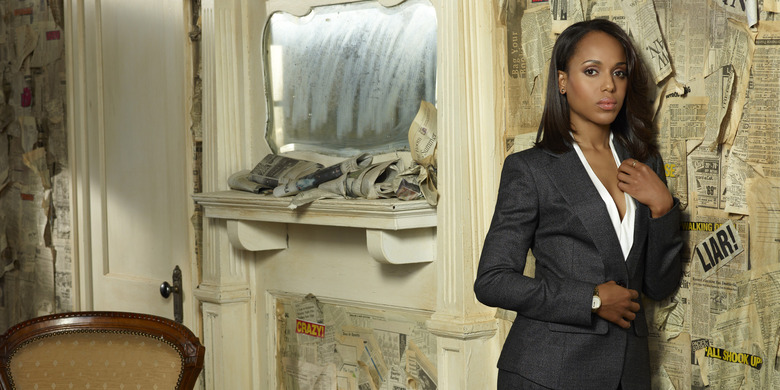 Hot off his Sundance hit Dope, director Rick Famuyiwa has landed himself a high-profile gig. He's set to helm Confirmation, HBO Films' upcoming picture about the 1991 Clarence Thomas-Anita Hill scandal. Kerry Washington is already set to play Hill. Get all the details on the Rick Famuyiwa Confirmation deal after the jump.
TheWrap reports Famuyiwa has closed his deal for Confirmation, and will shoot early this summer. Per HBO,
Confirmation details the explosive 1991 Clarence Thomas-Anita Hill Supreme Court nomination hearings, which brought the country to a standstill and forever changed the way we think about sexual harassment, victims rights and modern-day race relations.
For those who need a more detailed refresher, Thomas' hearing set off a massive controversy when Hill testified that Thomas, her boss, had sexually harassed her. The allegations threw Thomas' reputation into question, but also Hill's, as the public questioned her credibility. Ultimately, of course, Thomas was confirmed, and still sits on the Supreme Court.
Susannah Grant (Erin Brockovich) wrote the Confirmation script and will executive produce with Washington, Michael London, and Janice Williams. The role of Thomas has yet to be cast.
Famuyiwa isn't new to directing. He made his feature debut in 1996 with Blacktop Lingo, followed by The Wood and Brown Sugar. However, he's enjoying great buzz right now for Dope, his fifth film, which was one of this year's breakout hits at Sundance. Open Road has the coming-of-age dramedy slotted for a wide release on June 19, 2015.
Washington stars in the ABC drama Scandal, which has garnered two Emmy nominations for her. Her film credits include Django Unchained, The Last King of Scotland, and Ray.
HBO Films has found great success with fact-based drama, including Behind the Candelabra and (sort of) The Normal Heart. Next up for them are the music biopic Bessie, starring Queen Latifah, and the memoir adaptation Cancer Vixen, starring Cate Blanchett.