'Mad Max: Fury Road' Legacy Trailer: Decades Of Chaos Lead To This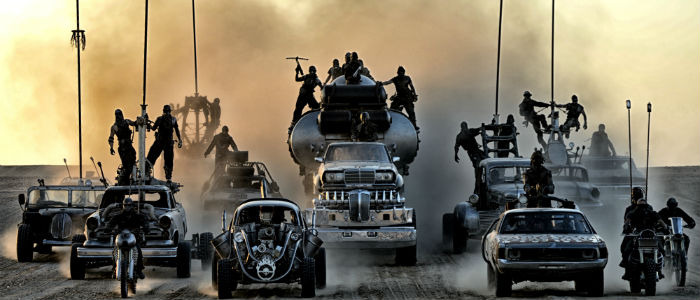 Mad Max: Fury Road looks unique in part because it resembles action movies of years past more than it looks like a modern tentpole release. That's in part thanks to the guiding hand of George Miller, who has directed all four entries in the Mad Max series, and has consistently worked with some of the most insane stunt people around. The first three Mad Max movies were made when digital effects weren't an option, but Fury Road, the fourth film, looks like it was made with the same attention to physical mayhem. Warner Bros. has created a new trailer that assembles footage from all the films in the series — not to recap that overall story, but to suggest that this new film fits right in line with the previous three.
Check out the great Mad Max legacy trailer below.
Trailer via Warner Bros. UK. Mad Max: Fury Road opens in the US on May 15.
From Oscar-winning director George Miller, originator of the post-apocalyptic genre and mastermind behind the legendary "Mad Max" franchise, comes "Mad Max: Fury Road," a return to the world of the Road Warrior, Max Rockatansky. Haunted by his turbulent past, Mad Max believes the best way to survive is to wander alone. Nevertheless, he becomes swept up with a group fleeing across the Wasteland in a War Rig driven by an elite Imperator, Furiosa. They are escaping a Citadel tyrannized by the Immortan Joe, from whom something irreplaceable has been taken. Enraged, the Warlord marshals all his gangs and pursues the rebels ruthlessly in the high-octane Road War that follows. Miller directed from a screenplay he wrote with Brendan McCarthy and Nico Lathouris.  Miller also produces, along with Doug Mitchell and P.J. Voeten.  Iain Smith, Graham Burke and Bruce Berman serve as executive producers.