'Results' Trailer: Cobie Smulders Runs Circles Around Kevin Corrigan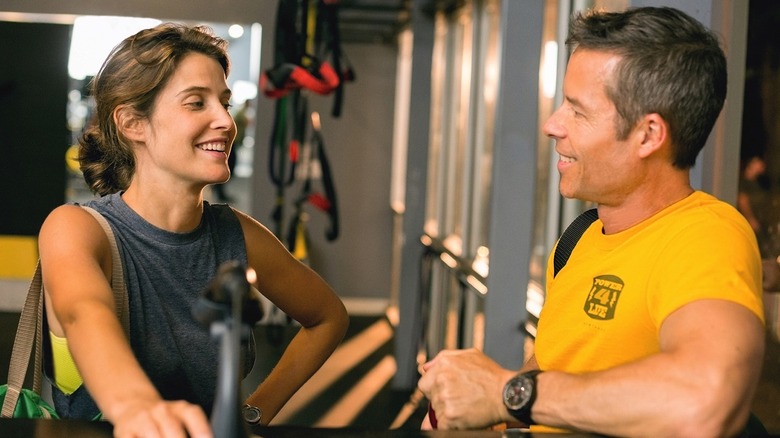 Results came out of Sundance this year, and shows director Andrew Bujalski (Funny Ha Ha, Mutual Appreciation) moving into more polished comedy than the very low-key films that originally made his name. This one stars Guy Pearce, Cobie Smulders, and Kevin Corrigan as an unlikely trio who are united by Corrigan's neediness and depression after a divorce. And that sounds pretty heavy, but this first Results trailer makes the story look bitterly funny, with a particularly good turn from Smulders. Giovanni Ribisi, Anthony Michael Hall, Brooklyn Decker and Constance Zimmer also feature in the Austin-shot film.
Trailer via Magnolia. Results opens on May 29.
Recently divorced, newly rich, and utterly miserable, Danny (Kevin Corrigan) would seem to be the perfect test subject for a definitive look at the relationship between money and happiness. Danny's well-funded ennui is interrupted by a momentous trip to the local gym, where he meets self-styled guru/owner Trevor (Guy Pearce) and irresistibly acerbic trainer Kat (Cobie Smulders). Soon, their three lives are inextricably knotted, both professionally and personally.