Catch Up On 'Orphan Black' With IFC Marathon And Amazon Free Streaming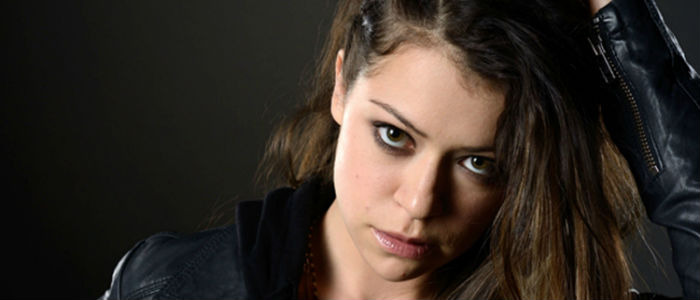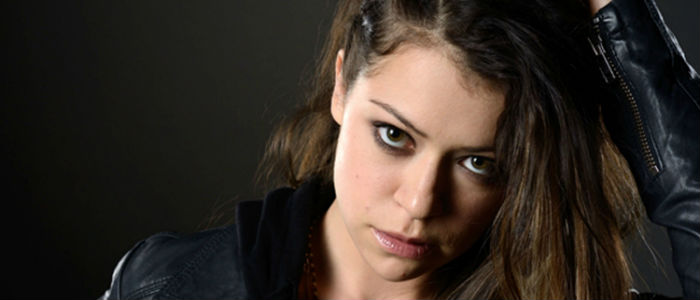 The highly anticipated third season of Orphan Black premieres in the US on IFC and BBC America at 9 p.m. Saturday April 18. Before that, if you haven't seen the first two seasons, it's easier than ever to see catch them all for free.
IFC will air a marathon of the first two seasons starting on Friday April 17 and Amazon will allow people to stream the first season for 24 hours starting at Friday, starting at 12:01 a.m. PT Friday. Read more about the Orphan Black free streaming options below.
Variety broke the news of the Orphan Black marathon and streaming. The marathon begins at midnight on April 17 and will run up until the season three premiere. Both seasons will air.
And again, the Amazon streaming of season one goes from midnight PST on the 17th through midnight on the 18th. That's just the first season, but it's free and will be available on Amazon Instant Video everywhere including on TVs, connected devices, mobile devices, and online. Season 2 isn't available, with the hope people pay for it.
But, we know, you can just DVR it on IFC.
I've never seen Orphan Black but I hear nothing but amazing things. I'm going to DVR the crap out of this and try and catch up.
Here's a detailed description from the beginning of the second season via BBC:
Season two of BBC AMERICA's dramatic conspiracy thriller, Orphan Black, hits the ground running with Sarah (Golden Globe® nominee Tatiana Maslany, Parks and Recreation) in a desperate race to find her missing daughter Kira (Skyler Wexler) – a wild pursuit that brings her head-to-head with ruthless pro-clone, Rachel (Maslany). This season also rejoins Sarah's clone sisters Alison (Maslany) and Cosima (Maslany) as they struggle to keep their clone world a secret and pick up the pieces of their broken lives – all while dealing with the harsh reality that no one around them can be trusted.
As the mysterious world of Orphan Black widens, new layers of the conspiracy are peeled back. Season one introduced Sarah, whose life changed dramatically after witnessing the suicide of a woman who looked just like her. Sarah learned that, not only were she and the woman clones, but there were others just like them, and dangerous factions at work set on capturing them all. She forged an alliance with fellow clones Alison Hendrix and Cosima Niehaus – and together they've been fighting for their freedom and the safety of their loved ones.
This season the trio's bond remains strong but they've all made choices that have dire consequences, leaving Sarah to navigate a dangerous world of new enemies and shifting allegiances. She immediately sets off fighting for survival and willing to risk everything to find her missing daughter Kira and foster mother, Mrs. S (Maria Doyle Kennedy). Unsure who to trust, Sarah starts an all out war against immense forces. A powerful member of the Dyad group of companies, clone Rachel Duncan, has been tasked with negotiating the allegiance of Sarah and the other clones. She'll stop at nothing to complete her mission, using those who love Sarah as leverage, including confidant Paul Dierden (Dylan Bruce). But Sarah is willing to risk everything and employs scorched earth tactics that inevitably imperil the clones.
Alison, in a fit of desperation to preserve her perfect suburban world, signed a deal with the Dyad Institute to maintain the life of a Stepford wife with husband Donnie and her children – but at what cost? The death of her friend Aynsley and the constant suspicion she's being watched are taking a toll on her sanity. Paralyzed by paranoia, she finds a shoulder to lean on in Sarah's feisty foster brother Felix (Jordan Gavaris), who after getting lost in the shuffle of Sarah's life, is happy to finally be needed. Cosima isn't faring any better. Sick with a mysterious illness and facing her mortality, the consequences are severe. Unfortunately, their enemies might be her only hope, and Cosima must work with Dyad Institute scientist and lover, Delphine, to find a cure before it's too late.
The series, starring Tatiana Maslany, is co-created by Graeme Manson and John Fawcett, with Manson also serving as writer and Fawcett as director. Maslany's breakout performance, playing seven clones and counting, earned her Golden Globe® and People's Choice nominations, and won her multiple Awards including a TCA Award for Individual Achievement, a Critics' Choice Best Dramatic Actress Award, the Young Hollywood Award for breakthrough performance and a Canadian Screen Actor Award for Best Performance in a Dramatic Role.
Reprising their roles are Matt Frewer as Dr. Aldous Leekie, the scientist that oversees the Dyad Institute's clone experiment, Evelyne Brochu as Dr. Delphine Cormier, a beautiful scientist sent to monitor her eventual lover Cosima, Kristian Bruun as Donnie, Alison's lump of a husband who is also secretly her monitor and Kevin Hanchard as Detective Arthur 'Art' Bell, former partner to dead clone, Beth, who gets sucked into the secret clone world. Joining this season are Michiel Huisman as Cal, a rugged and resourceful outdoorsman with a sixth sense about people and situations, Peter Outerbridge as Johanssen, a mercurial modern-day cowboy and leader of a new breed of religious extremists and Ari Millen as Mark, a loyal follower of Johannsen and his religious teachings. Guest starring are Patrick J. Adams as Jesse, a down to earth guy with guts to match his good nature, and Michelle Forbes as Marian Bowles, a powerful new player at the Dyad Institute with a birds-eye view of the war between Sarah and Rachel.