Michael Mann Plans Enzo Ferrari Biopic As Next Film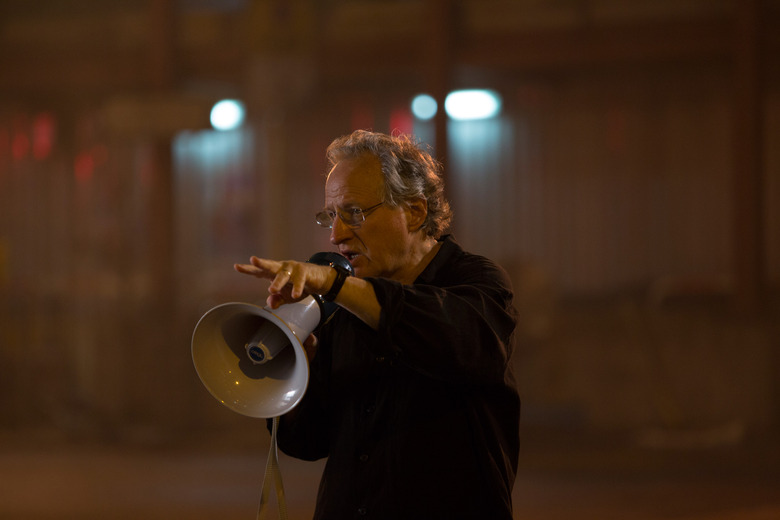 We may receive a commission on purchases made from links.
Blackhat was not one of Michael Mann's best films. Indeed, by some accounts, it was among his worst. Thankfully, though, it seems he's as eager as we are to move on to his next project. Mann is preparing to direct a biopic of Enzo Ferrari, based on Brock Yates' 1991 book Enzo Ferrari: The Man, the Cars, the Races.
More on the Michael Mann Ferrari movie after the jump. 
According to Variety, Mann and Cecchi Gori Media are in the final stages of development on the Ferrari movie. "We are talking to financiers and have some early commitments," reported CCM chief executive Niels Juul. As of now, the plan is to shoot in early 2016. Mann will direct from a script merged from two other scripts — one by Troy Kennedy Martin (The Italian Job) and the other by the late David Rayfiel (Out of Africa).
The project has been in development for over a decade. As of 2004, Sydney Pollack was supposed to direct with Al Pacino in the lead. Meanwhile, Mann was attached a few years ago to Go Like Hell, a different Ferrari pic centering on his rivalry with Henry Ford II, but that one fell through.
Also worth noting is that Mann and CGM's Ferrari project is not related to the other Ferrari project currently in the works, which has Robert De Niro in the lead role. Sorry, Heat fans.
CGM's Ferrari movie was reportedly set up at Fox some time ago, but as of right now doesn't have a studio home. Juul will try to find it one at the Cannes film market. Juul is currently serving as executive producer on Silence, directed by Martin Scorsese.
Here's a description of Yates' book from Amazon:
To his legion of admirers, Italian auto titan Enzo Ferrari (1898-1988) was a genius who personally created marvelous cars of advanced design. But as Car and Driver columnist Yates points out in this captivating, demythologizing biography, none of Ferrari's racing cars "was a glittering example of daring technology," and he had almost no hand in the making of the later road cars that bore his name. Revealed as a hot-tempered megalomaniac given to loud belching and countless amorous conquests, Ferrari fathered an illegitimate child and led a shadowy second life as a respite from the "simmering hatred" of his marriage. He portrayed himself as a loyal "motorized knight-errant," defending Italy's national honor, but in Yates's esimate he was interested solely in winning races and sometimes pushed his drivers to dangerous extremes. Yates deftly records the carnage of major races, business wheeling and dealing, and the political dimensions of motor racing from the pre-WW II Rome-Berlin Axis to today's ribbon-waving nationalism.