'Love And Mercy' Trailer: John Cusack And Paul Dano Play Beach Boys Founder Brian Wilson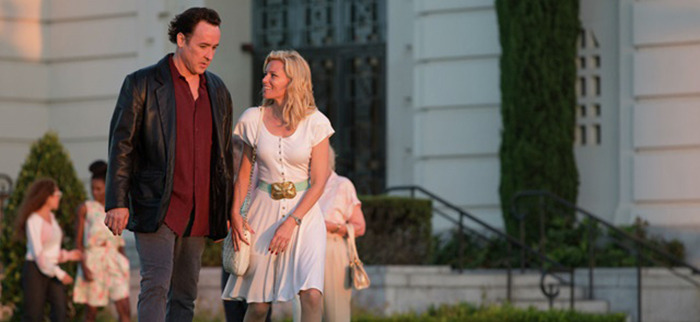 The story of Brian Wilson and his work with the Beach Boys has been elevated to American musical mythology. The songs by Wilson and his brothers and bandmates had a dramatic and sunny effect on pop music just as Wilson's own life was fraught with instability. Love and Mercy dramatizes his story, not for the first time, but in perhaps the most complete way to date — by splitting him in two. In the Love and Mercy trailer you'll see John Cusack as Brian Wilson... and Paul Dano as Brian Wilson, with Cusack playing the troubled songwriter in later years, and Dano playing him at his peak.
When Love and Mercy premiered at SXSW, Brian Wilson was there doing press alongside John Cusack and other cast members, which sounds like a pretty good endorsement for the film from Wilson. Bill Pohlad directed, from a script by Oren Moverman (Rampart, The Messenger).
Love and Mercy opens on June 5. Trailer via Roadside Attractions.
LOVE & MERCY presents an unconventional portrait of Brian Wilson, the mercurial singer, songwriter and leader of The Beach Boys. Set against the era defining catalog of Wilson's music, the film intimately examines the personal voyage and ultimate salvation of the icon whose success came at extraordinary personal cost.