'Aloft' Trailer: Cillian Murphy Searches For Jennifer Connelly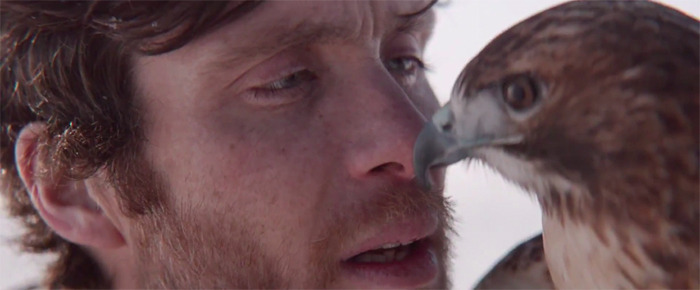 The film Aloft, from director Claudia Llosa, is a multi-generational drama that features Cillian Murphy and Mélanie Laurent as a duo in search of a woman played by Jennifer Connelly. But it's a bit more complicated than that, as Connelly plays Nana Kunning, who as a young woman unsuccessfully attempted to aid the healing of her son Ivan. Now grown, Ivan (Murphy) pairs with a journalist (Laurent) to find his mother. Even the basics of the story sound heavy and somewhat unusual, and you'll see that reflected in the Aloft trailer, too. 
It is probably inevitable that the style of Terrence Malick will come to mind watching that trailer, though we don't know the degree to which this represents the feeling of the film itself. What does seem to be the case, judging by this footage and reviews out of festivals, is that Aloft definitely prioritzes feeling over plot. How that works out, we'll see next month.
Aloft opens on May 22. Trailer via YouTube.
As a boy, Ivan's mother, Nana, desperately seeks treatment to cure her youngest son, Gully, who has a terminal illness. Ivan, often scolded for not supporting his brother, retreats to falconry. When Nana follows a healing guru, the Architect, and Ivan's falcon destroys his restorative tent of twigs, Nana discovers that she also has the healing touch. Encouraged by the Architect, she starts treating other people's children, ultimately leading to a devastating consequence. Flashing forward, Ivan has his own family and continues to raise falcons. When a French documentary filmmaker comes to him with information about his mother's now ample following, Ivan decides to accompany the woman on a trek to the Arctic Circle to reunite with his mother.