HBO Renews 'Veep' And 'Silicon Valley', But Loses 'Veep' Creator Armando Iannucci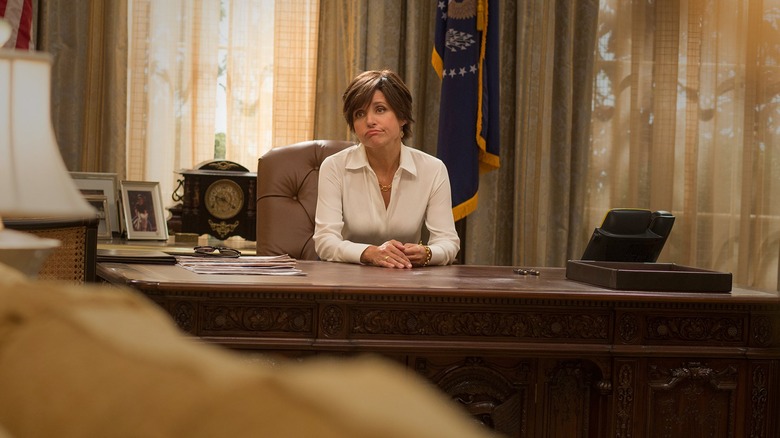 Selina Meyer's presidency and Pied Piper may be in pretty precarious situations at the moment, but the shows about them are doing just fine. HBO has renewed both Veep and Silicon Valley, following their season premieres last night.
That's the good news. The disappointing caveat is that when Veep returns next year, it'll be without series creator Armando Iannucci. More details on the Veep and Silicon Valley renewals, and Iannucci's departure, after the jump. 
Michael Lombardo, HBO's head of programming, announced the news. "Veep and Silicon Valley are terrific series, and I'm immensely proud that they will return to HBO next year," said Lombardo. The new order brings Veep to five seasons, and Silicon Valley to three.
This means all of HBO's current Sunday night programs are officially set to come back next year. Game of Thrones, which debuted its fifth season last night, has already been renewed through through Season 6. And John Oliver's Last Week Tonight is set through 2017.
However, Veep's fifth season will see a major change. Iannucci is stepping down as showrunner, in the interest of spending more time with his family. (Proving once and for all he's nothing like the entertainingly heartless characters on his show.) David Mandel will replace Iannucci.
Explained HBO in a statement:
We have had conversations with Armando for some time about the challenges of maintaining his family life in London and producing a show in the states. Armando is not replaceable, but we are confident that Veep will continue to be produced at the highest levels with new showrunner David Mandel.
The news actually isn't all that shocking, even if it is disappointing. Iannucci has hinted before that he might leave before the end of the series. "[E]veryone knows there'll come a point when I will want to stop being away from home four months in a year," he said in 2013, adding that he expected the show to continue in his absence.
Mandel shouldn't have too much trouble settling into his new gig. He was an executive producer on HBO's Curb Your Enthusiasm, and prior to that he wrote for NBC's Seinfeld.