See Derek Zoolander's Grown-Up Son In 'Zoolander 2'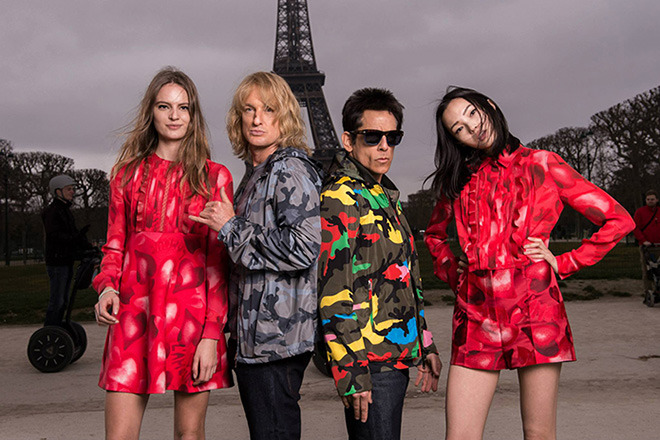 Every image we see from Zoolander 2 seems to get more and more odd. Derek and Hansel (Ben Stiller and Owen Wilson) looked normal in the first reveal, but then they got a little weirder at the Eiffel Tower, followed by the debut of Kristen Wiig's totally unrecognizable look. Now, Stiller has revealed that Zoolander's son, who made a brief appearance at the end of the first film, is featured in the sequel. He's played by actor Cyrus Arnold and, well, let's just say I think we know where the jokes are going from here. See the Derek Zoolander son photo below.
The image came from Stiller's Instagram.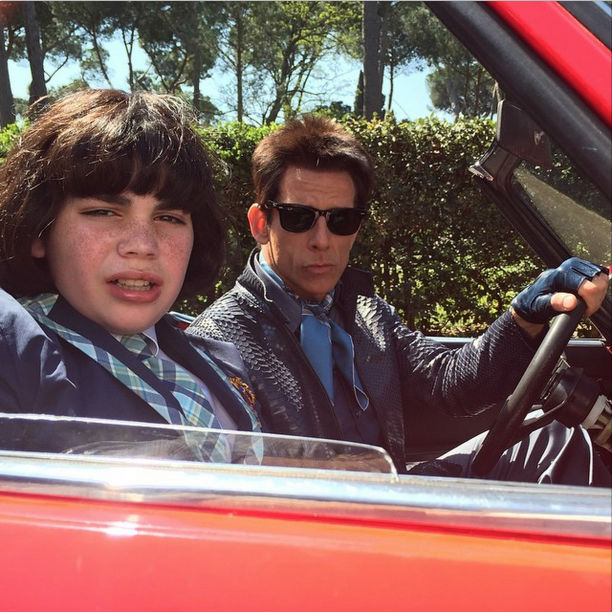 Arnold is mostly an unknown, having done a few smaller roles for TV. But what I find most interesting about this photo is his expression and freckles. They definitely make it look like Derek and Matilda (Christine Taylor) don't have a male model for a son. Will Derek be able to process not having a son who is really, really, really, ridiculously good looking? Also, what the heck is Zoolander's suit made of?
Zoolander 2, directed by Justin Theroux, opens February 12, 2016. Ben Stiller and Owen Wilson are confirmed, but there hasn't been word yet on other returning characters like Taylor as Derek's wife, Will Ferrell's Mugatu, Jerry Stiller's Maury Ballstein and so many other crazy roles that made the 2001 original such a cult classic.
What do you think Derek Zoolander is going to say about his son? What role will he play in the film?