'Youth' Trailer: Michael Caine Is Troubled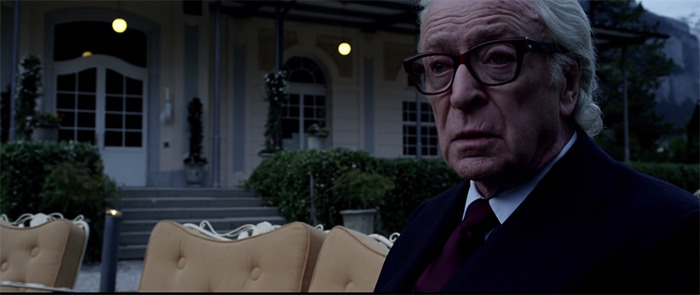 There's a flood of superhero stuff today thanks to Marvel's weekend dominance with Daredevil, the Avengers press tour, and now Ant-Man. That stuff is all great fun, but if you're feeling like you need something to balance it all out, here's the wonderful teaser trailer for Youth, the new film from Paolo Sorrentino (Il Divo, The Great Beauty). Whether you've seen and loved Sorrentino's previous work, such as the Oscar-winning The Great Beauty, or are new to his films, this is something essential to check out.
The Youth trailer is gorgeous, and it features glimpses of a promising cast, including Michael Caine playing "a retired orchestra conductor vacationing in an Alpine resort who receives an invitation to perform for Queen Elizabeth II and Prince Philip." There are also appearances from Harvey Keitel, Rachel Weisz, and Paul Dano.
Note that this trailer might be vaguely unsafe for work due to a wee bit of nudity.
Trailer via Vertigo. Youth is expected to premiere at Cannes, and has no US release date at this point. It will open in Italy in May, and also has distribution secured in Germany, Spain and the UK. A plan for the US probably isn't far off.
Fred and Mick, two old friends, are on vacation in an elegant hotel at the foot of the Alps. Fred, a composer and conductor, is now retired. Mick, a film director, is still working. They look with curiosity and tenderness on their children's confused lives, Micks enthusiastic young writers, and the other hotel guests. While Mick scrambles to finish the screenplay for what he imagines will be his last important film, Fred has no intention of resuming his musical career. But someone wants at all costs to hear him conduct again.
Oh, and here's the full track heard briefly in the trailer. It's 'Just (After the Song of Songs)' by David Lang.