Sofia Boutella Takes A Big Role In 'Star Trek 3'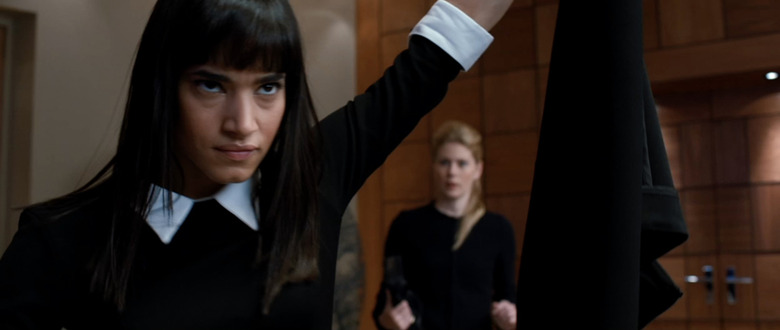 Star Trek 3 is ramping up, with a script by Simon Pegg and Doug Jung, with Justin Lin set to direct. We know very little about the film at this point, but we can presume that cast members such as Chris Pine, Zachary Quinto, and Zoe Saldana will return, and we know that Idris Elba plays a villain. Now the cast has a new member, as Algerian actress Sofia Boutella, last seen in Kingsman: The Secret Service, has signed on to play "a lead role."Deadline reports, but knows only that Boutella has a role, and not what sort of role it is — or, more specifically, whether she's a hero or villain.
If you missed Kingsman, here's a short promo video that introduces Boutella, and shows off her action chops.
As for other details about the movie, well, there's not much. Idris Elba was rumored to be playing a Klingon, but Simon Pegg recently denied that report.
Star Trek 3 is set for release on July 8, 2016.