James Wan Set To Direct 'Aquaman,' Read The First Plot Description [UPDATED]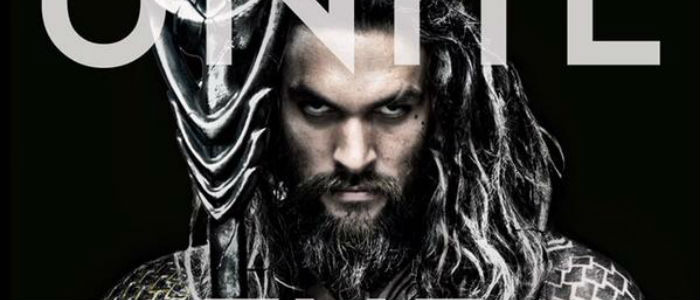 UPDATE 6/3/15 – Warner Bros. has now confirmed that Wan will direct Aquaman. He's also set to direct Robotech, which was recently rumored. Read the full press release after the jump.
We know that Jason Momoa will appear as Aquaman in Batman v Superman, and that the actor will star in an Aquaman spin-off film scheduled for release on July 27, 2018. Now it looks like James Wan, who just had a huge success with Furious 7, is in line to be the Aquaman director, at least if Warner Bros. gets its wish.
UPDATE: Here's the full press release on the James Wan Aquaman director news, along with a plot description, which we've bolded:
Warner Bros. Pictures announced today that director James Wan ("Furious Seven," "The Conjuring") will take the helm of the Studio's upcoming Aquaman feature film, with Jason Momoa ("Game of Thrones") starring as the sea-dwelling Super Hero. The announcement was made today by Greg Silverman, President, Creative Development and Worldwide Production, Warner Bros. Pictures.
Silverman stated, "We've been so lucky to have worked with James, first on New Line's 'The Conjuring' and now on their upcoming 'The Conjuring 2,' and are thrilled to have him on board as we continue to expand our DC slate. The Aquaman film will be a major tentpole picture for us and James's span of work has proven him able to take on any manner of project, bringing his incredible creative talent and unique voice to the material."
Wan will also be supervising the script by Kurt Johnstad ("300," "300: Rise of an Empire"). The film is being produced by Charles Roven, Deborah Snyder and Zack Snyder.
Roven said, "James is not only a great storyteller but can make action truly explode on the big screen, and Jason has a dynamic presence that commands your attention. Together, they will bring an undeniable vitality and energy to this character as he headlines his first feature film."
An icon for over 70 years, Aquaman is the King of the Seven Seas. This reluctant ruler of Atlantis, caught between a surface world constantly ravaging the sea and Atlanteans looking to lash out in revolt, is committed to protecting the entire globe.
Currently set for a 2018 release, the film is based on characters appearing in comic books published by DC Entertainment.
Original article from April follows:
Wan has worked with Warners before, as the director did The Conjuring, released by New Line, and is attached to make that film's sequel. When that deal was announced, Toby Emmerich of New Line said,
James will make an important movie for New Line and Warner Bros or DC, and that is definitely part of the plan, and a reason for bringing him into the family. He's the only overall director with a deal here, because we see him as a class of one.
Now it looks like Aquaman is that "important movie" that WB wants Wan to make. There are potential problems, however. One is the possibility of Wan returning to the Fast and Furious franchise — there is no plan set in stone at this point for an eighth film in that series, but we know one is going to happen, and Universal may want Wan to make it.
Then there's also the plan for Wan to direct the Conjuring sequel; he's set to start that this fall.
Aquaman has three years until release, and is currently being developed at the script stage by two different writers, Will Beall and Kurt Johnstad. Can Wan do the Conjuring sequel and also make Aquaman? Absolutely. But THR, in the report announcing WB's interest in him as Aquaman director, suggests WB wants to get cracking on the undersea movie as soon as possible. So we'll have to wait to see how this one works out.