This Week In Trailers: Winning: Every Secret Thing, The Racing Life Of Paul Newman, Saint Laurent, Aurora, The Seven Five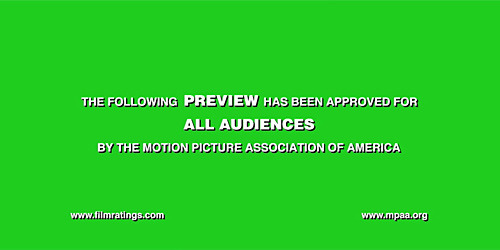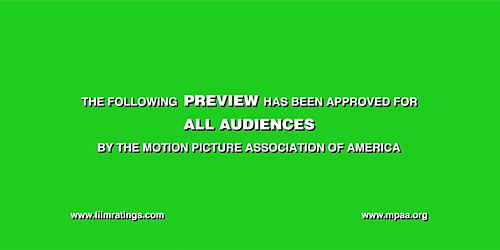 Trailers are an under-appreciated art form insofar that many times they're seen as vehicles for showing footage, explaining films away, or showing their hand about what moviegoers can expect. Foreign, domestic, independent, big budget: What better way to hone your skills as a thoughtful moviegoer than by deconstructing these little pieces of advertising? This week we spend time learning about Paul Newman's obsession with racing, spend some time with corrupt cops, Kickstart some sci-fi, snatch some kids for funsies, and see if any of us can figure out what in the hell prêt-à-porter means beyond just being a really terrible movie from two decades ago.Every Secret Thing Trailer
Amy Berg has quite the filmography.
From the amazingly sharp West of Memphis, incredibly daring Deliver Us from Evil, and the documentary that explored the dark crannies of sexual abuse of teens in the film industry, An Open Secret, she has proved that she possesses one of the more daring resumes among her peers but the departure here to something completely unlike her previous efforts show her growth as a filmmaker. The plot seems incredibly dense and thick with meaning (it's what happens when you have a novel as source material) but the trailer just breaks it all down to its essence. We realize what brings us all here and what events are being set into motion. What makes this remarkable is that, as a mystery, we should be led down paths that would lead us to some initial conclusions; this is a miracle, we're no closer to solving this at the end than we are at the beginning. Keep them guessing, leave them wanting more.
Winning: The Racing Life of Paul Newman Trailer
30 for 30.
One of the best marks as a storyteller is getting someone to stay engaged with a narrative no matter what the material. If it's good enough, you could be talking about a basket weaver out of Paducah, Kentucky and the world would stop just to listen. What directors Adam Carolla and Nate Adams have to content with here is that not all of us necessarily know that Paul Newman was a racing addict but now comes the part where you have to get me to care. And they do it, successfully, by couching the moments that we're given and imbuing it with greater significance. It's not that Newman wanted to race, it was that here was a wildly celebrated actor who found more pleasure in being behind the wheel instead of in front of the camera. There's inspiration here and it all rests on those who knew Paul the best in order to provide the context of this story. As friends, as family, those who pop in and out give us just enough color about Paul's obsession and what we get is a well-rounded look at a man who had this one thing that defined most everything else.
Aurora Trailer
Okey dokey!
Look, I don't assume to know exactly what director Robert Kouba is trying to do here but I was just tickled with the trailer for a movie that just looks flat-out fun. I miss these kinds of high-minded, low-budget science fiction projects. He may very well have one of the most spot-on allegories or he may be over-reaching like no one's business but what's here in the trailer gets my own hopes up that maybe he was able to turn a Kickstarter project into something worthy of your time. Judging by the trailer, he absolutely deserves that much.
Saint Laurent Trailer
When last we checked in with director Bertrand Bonello it was 2011 and we were reflecting on his excellent 2011 work about a Parisian brothel in House of Pleasures. I don't know why this trailer works as well as it does but, man, does it have a lot of zip. There's a fuzzy effervescence about how it carries us through this period piece, an ode to wicked color palettes and tight trousers, and I dig it. It's got a great tempo and enough shout-outs from reviews that are adoringly in love with what's on the screen but what it gets in kudos it more than makes up for in dramatic punches. It does not relent and, thankfully, it acts like the petulant child who demands attention. It needs the attention but it deserves it as well.
The Seven Five Trailer
Dead to rights.
When you see something like this, you start to question everything. what director Tiller Russell is able to do in his trailer here is not just make you think about what living among corruption of law enforcement must have felt like, but just how powerfully that presence could be felt once it turned to a very dark force. I can't help but see reflections of our own contemporary times and wonder just what it will take to cleanse the very people in charge of protecting us. I'm not sure I have a cohesive answer but what's here is enough to get me thinking we're on the right track by bringing it to light.
Nota bene: If you have any suggestions of trailers to possibly be included in this column, even have a trailer of your own to pitch, please let me know by sending me a note at Christopher_Stipp@yahoo.com or look me up via Twitter at @Stipp
In case you missed them, here are the other trailers we covered at /Film this week:
Scream TV Series Trailer - Listless and filled with people I don't care about at all. I'm sure teens will love it.
Ant-Man Trailer – I'm getting progressively more interested.
Terminator Genisys Trailer - Terrible.
Youth Trailer - Gorgeous, and plays like a delicate, visual waltz.
Manglehorn Trailer – I would love for this to be as evocative as the trailer.
Aloft Trailer - Poetic and stirring.
Love and Mercy Trailer – I'm entranced by the oodles of little nice moments.
Suffragate Trailer – Stirring.
Results Trailer – There is just something irresistible here.
Mad Max: Fury Road Trailer – See it yourself. I'm on a strict self-embargo.
When Marnie Was There Trailer – Sorry, I'm just partial to the pure, real deal. Give me the OG language track.
The Gallows Trailer - Needs a little more punch.
Star Wars: The Force Awakens Trailer - Man, I remember when I saw the trailer for The Phantom Menace. I was so filled with hope, with giddiness. I want that again in my life, I do.