Fox Plans 'League Of Extraordinary Gentlemen' Film Reboot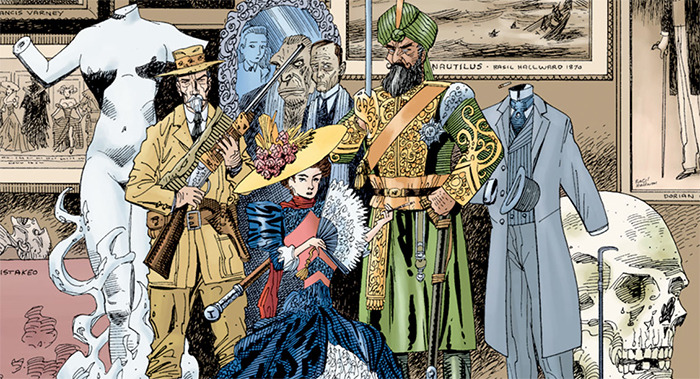 We may receive a commission on purchases made from links.
The League of Extraordinary Gentlemen was a drag of a movie, especially as it was the live-action swan song for Sean Connery. Just because that film was a stinker, however, doesn't mean that the Alan Moore-written comic series, featuring Victorian-era pulp and sci-fi characters such as Allan Quatermain, Captain Nemo, the Invisible Man, Dr. Jekyll, and Mr. Hyde, isn't any good as raw material for film and TV.
Well, now Fox has shifted priorities from making a TV series based on the comics to creating a The League of Extraordinary Gentlemen reboot movie.
Variety reports that John Davis and Davis Entertainment are producing, with Ira Napoliello and Matt Reilly overseeing the remake at Fox. This new film is once again based on Alan Moore and Kevin O'Neill's comics, but we don't know how faithful this one will be. I hesitate to say they couldn't be much less faithful than the 2003 film, but that might be misinterpreted as a dare.
No writer has been revealed, so this could still be in pretty early stages.
This presumably picks up where the 2013 effort to develop a TV series left off. That was initially given a put pilot commitment, with Michael Green (Green Lantern) as showrunner and exec producer, but the show never went anywhere.
If you're not familiar with Moore and O'Neill's original comics, here's a brief Amazon review:
It's 1898 and at the behest of M, the mysterious head of the secret Service, Campion Bond is dispatched to procure the services of Miss Mina Murray (nee Harker), adventurer Allan Quartermain, "Science-Pirate" Captain Nemo, Henry Jekyll (and his monstrous alter ego) and Hawley Griffin (a.k.a. the Invisible Man). Together, they must combat an insidious threat that will decide supremacy of the London skies, but their success may unleash a far greater threat. With no shortage of action, Moore and O' Neill sustain a high level of suspense, intrigue, mystery and terrific wit that all contribute to an indispensable read. O'Neill's art, so memorable in Marshal Law, produces a London filled with vivid, magnificent architecture and a malevolent atmosphere ripe with thrills and danger. An unmitigated triumph–pure and simple.