Watch: New 'Star Wars' LucasFilm Fanfare Replaces 20th Century Fox Opening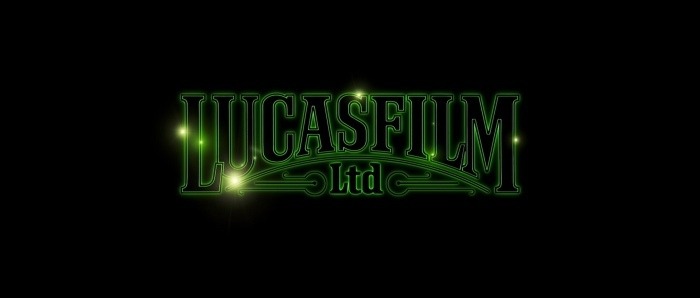 Over the decades, the 20th Century Fox fanfare has become synonymous with Star Wars. It's so intrinsically part of the feel of those first six movies that some versions of the soundtracks actually include it as the first track.
That's going to change. When Disney purchased Lucasfilm, it was pretty obvious no future Star Wars movies would have those recognizable drums and horns in front of them. So one of the first questions (literally) we asked after hearing this news is what would Lucasfilm do without that music? We now know.
Though 20th Century Fox still owns the rights to the first six films, most of the new digital releases remove the Fox logo and fanfare, going instead with a John Williams-penned riff over the Lucasfilm logo. Listen to the new Star Wars Fox fanfare below.
First up, here's the way it originally sounded and looked:
Well, that's out. Thanks to Jason at MakingStarWars for posting the below video on Twitter. Here's what the fanfare sounds like now on five of the six films.
Important note: The original Star Wars, A New Hope, still has the Fox logo and fanfare in digital release but that's the only one. A New Hope is the only film Fox has 100% rights too. The other five will revert to Disney in a few years.
Here's the new fanfare that replaces the 20th Century Fox jazz. pic.twitter.com/xz7dt16Kfy

— Jason Ward (@MakingStarWars) April 10, 2015
If that music sounds familiar, it was also used in the trailer for Star Wars Episode 1: The Phantom Menace at 1:45.
I think this a pretty classy way to cover the lack of Fox fanfare. You can't go wrong with John Williams and that piece of music definitely has a similar, "Are you ready?" feeling. Once we get to new movies, it should still be interesting to see how they incorporate the Disney logo, if at all. Considering the way Disney just lets Marvel use their own logo, I think that's likely how they're going to go with The Force Awakens and Rouge One. No Disney logo at all. Just the Lucasfilm logo right into "A long time ago in a galaxy far, far away..."
Does the lack of 20th Century Fox fanfare on these Star Wars films bother you? Do you think this new music works?