Dominic Cooper Set For 'Preacher' [Updated]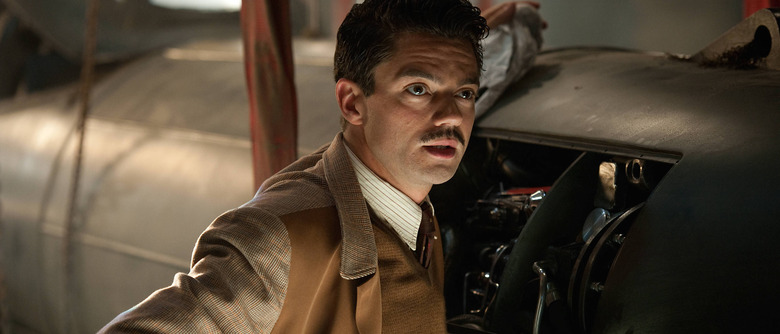 Update: Seth Rogen has officially confirmed Dominic Cooper will play Jesse Custer in Preacher.
We have Jesse Custer! @dominiccoop is gonna save our souls. #Preacher

— Seth Rogen (@Sethrogen) April 17, 2015
Original story follows.
An English actor will play a Texas preacher who gains incredible power in AMC's series Preacher. After being floated as a likely lead for the series some weeks ago, Dominic Cooper is finally in the process of making a deal to play Jesse Custer, "a conflicted preacher in a small Texas town who is able to influence people after after he merges with a heavenly creature."
That's a nice way of saying that Custer sort of merges with Genesis, the offspring of an angel and a demon, which gives him power that may rival that of God. Or that's how it is in the comics, anyway; sounds like there will be a few changes made here and there as Preacher becomes a TV show.
The Wrap reports that the finalization of Cooper's casting is all but a formality. In fact, Seth Rogen said over a week ago that they had locked down the lead actor:
And now we have our Jesse Custer...

— Seth Rogen (@Sethrogen) April 1, 2015


Preacher has been casting major roles for a few weeks. Ruth Negga will co-star as Tulip, Jesse's girlfriend (or former girlfriend as the trades are describing her) and Joseph Gilgun will play Cassidy, an Irish vampire whose path converges with that of Jesse and Tulip. Additionally, Ian Colletti plays the disfigured Arseface, and Lucy Griffiths was just added as "no-nonsense, single mother Emily."
That character seems like a new one created for the show — there's no character exactly like that in the comic series, though there is at least one comic character, Deputy Cindy Daggett, who might be an inspiration for her. Emily is further described like so: "Emily's a waitress, the church organist, bookkeeper and Jesse's loyal right hand. Stoic and strong, wise beyond her years, she can't help but have a little thing for Preacher Jesse."
Seth Rogen and Evan Goldberg developed the pilot with Sam Catlin, and scripted the show. AMC has already picked up Preacher to series.