ABC Working On 'Agents Of S.H.I.E.L.D' Spin-Off Show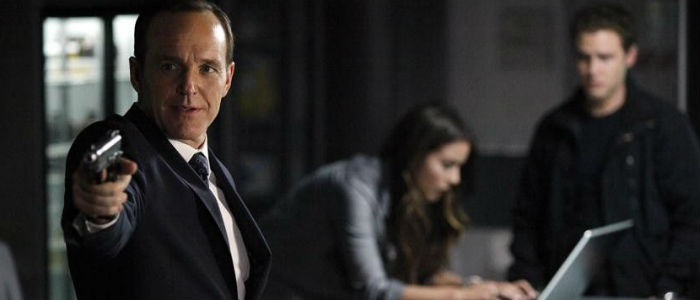 There was a point during season one of Marvel's Agents of S.H.I.E.L.D. where some people thought it was going to be canceled. Ratings were down, the show was struggling to find its voice, and the end seemed close. Then the events of Captain America: The Winter Soldier ignited things a bit. That lead into a second season which fans have generally enjoyed. It's even begun to kick off storylines teasing the future of the Marvel Cinematic Universe. Ratings haven't jumped or anything, but the positive vibes toward the show have continued and now ABC is going to invest more in SHIELD. They're planning an Agents of SHIELD spin off from the show's producer Jeffrey Bell and writer Paul Zbyszewski.
Entertainment Weekly broke the news of the Agents of SHIELD spin off. Besides the main creative voices, Bell and Zbyszewski, not much is known about the show. The potential plot is being kept completely under wraps, but a few guesses might be something involving the Inhumans or Deathlok, a character introduced in the earlier in the series who recently reappeared.
Of course those are just two possible options. The show has continued to cast well-known actors over the last few months and many of them – Edward James Olmos, Adrianne Palicki, etc. – could definitely be seen as the stars in their own show. However, this is all speculation.
The EW report along with trade confirmations of this story surmise the Agents of SHIELD spin off could appear as early as the Fall, or in midseason next year. They also believe it could still be dependent on the ratings the remainder of this season.
The CW has already done multiple spin-offs of their DC characters. It started with Arrow, which spun off into The Flash, and now there's a third show in the works too. It's a smart formula on TV, one that's worked for decades.
What do you hope happens in the Agents of SHIELD spin off?