'Daredevil' Red Suit Officially Revealed In Promo Video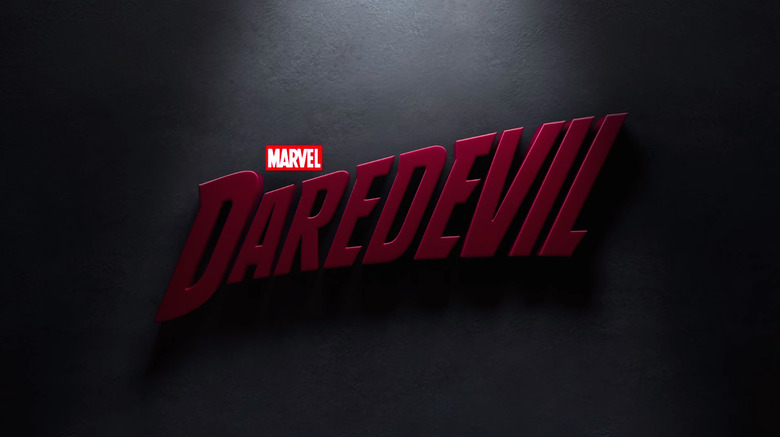 Marvel fans have held their breath waiting to see the final costume design for Daredevil that will appear in the character's Netflix series which debuts as soon as the calendar turns to April 10. (That is, all thirteen episodes will be available at midnight tonight.) Last night, an image leaked that purported to show the suit, and now Netflix has released a video confirming the image. Check out the Daredevil red suit via an official video below.
The real journey to becoming a hero starts here. #Daredevil #Spoilerhttps://t.co/sjSEgpEn2Z

— Daredevil (@Daredevil) April 9, 2015
Does that spoiler tag on the tweet mean this video is in response to the leaked image? Probably. Though that image purportedly came from Netflix itself — a Reddit poster claims to have found it via a simple Netflix search, as seen in this image from Screencrush:

Regardless, we've now got the final look. But you won't see the suit for the first few episodes of the show — at least five installments go by before Matt Murdock changes over from the black "ninja" suit to the final red design.
Marvel's Daredevil is one of the best known properties of the street level heroes and will be the the first of four epic live-action adventure series (Marvel's A.K.A. Jessica Jones, Marvel's Iron Fist, and Marvel's Luke Cage, all leading up to the teaming of the main characters in Marvel's The Defenders) that delves into the backstory of how Matt Murdock evolves into Daredevil.
Marvel's first original series on Netflix is Executive Produced by series Showrunner Steven S. DeKnight ("Spartacus", "Buffy: The Vampire Slayer", "Angel") and Drew Goddard ( "Cabin in the Woods," "Lost," "Buffy The Vampire Slayer", in addition to writing the first two episodes of Daredevil), along with Jeph Loeb ("Marvel's Agents of S.H.I.E.L.D.," "Smallville," "Heroes"), who also serves as Marvel's Head of Television. The series is produced by Marvel Television in association with ABC Studios for Netflix.