Director Colin Trevorrow Responds To Joss Whedon's Criticism Of First 'Jurassic World' Clip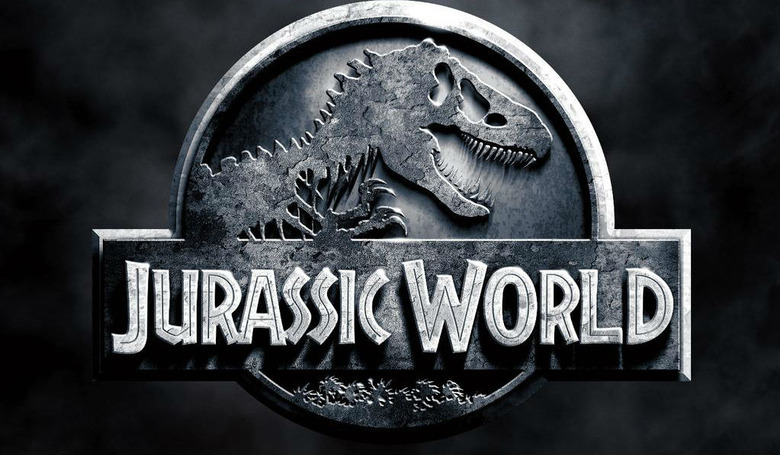 Update from Editor Peter Sciretta: In April, Universal released the first clip from Jurassic World which had most fans scratching their heads. It seemed like an odd choice. The Avengers director Joss Whedon even commented on the clip calling it " 70's era sexist". Now Jurassic World director Colin Trevorrow finally responds to the criticism. Find out what he said, after the jump.
Colin was asked by Bad Taste on his international press tour about Joss Whedon's comments, and here is how he responded:
"I wasn't bothered by what he said about the movie and, to be honest, I don't totally disagree with him," the director said. "I wonder why [Universal] chose a clip like that, that shows an isolated situation within a movie that has an internal logic. That starts with characters that are almost archetypes, stereotypes that are deconstructed as the story progresses. The real protagonist of the movie is Claire and we embrace her femininity in the story's progression. There's no need for a female character that does things like a male character, that's not what makes interesting female characters in my view. Bryce and I have talked a lot about these concepts and aspects of her character."
Seems like a very even headed response. Universal probably had some kind of marketing reason for choosing that for the first clip, but even the filmmaker doesn't seem to understand the choice.
Germain's original story from April 10th 2015 follows:
The first full clip from Jurassic World is here, courtesy of MTV. It features Chris Pratt and Bryce Dallas Howard's characters arguing the ethics of creating dinosaurs, as well as their first date.
Colin Trevorrow's highly anticipated sequel opens June 12. Watch the clip below.UPDATE: Joss Whedon tweeted about this clip and is none too happy with it. Read his reaction below.
Thanks to MTV for the Jurassic World clip.
First Jurassic World Clip
Interesting clip to choose for the first look at the movie's tone and humor. Chris Pratt basically is just playing Star Lord, a slick, confident, kind of grimy guy who knows what he's talking about even though he doesn't act like it. Howard seems a little more complex, a cold exterior but you can tell she's a bit more kind on the inside. I wonder how much the film pushes this sexual tension and obviously strained relationship.
As for the dinosaur part of it, it's pretty much more of the ideas we heard in the previous films. These dinosaurs might just be creations, but they're living things. The fact Pratt's characters relationship with the raptors seems to play a strong part is interesting though. That should be something that's fun to see evolved and, almost certainly, devolve.
What do you think of the first Jurassic World clip? Does it raise your anticipation? Drop it? What do you think of Pratt and Howard's performances? And do you think Pratt's character will be totally fine with the security on the new dinosaur's cage? I'm guessing no.
UPDATE: Joss Whedon tweeted about this clip and doesn't think the dynamic is particularly flattering. Do you agree?
Jurassic World opens on June 12, with a cast that also includes Bryce Dallas Howard, Irrfan Khan, Nick Robinson, Ty Simpkins, and BD Wong.
Steven Spielberg returns to executive produce the long-awaited next installment of his groundbreaking Jurassic Park series, Jurassic World. Colin Trevorrow directs the epic action-adventure based on the novel "Jurassic Park" by Michael Crichton. Frank Marshall and Patrick Crowley join the team as producers.