POTD: David Ayer Assembles His 'Suicide Squad,' Minus Jared Leto [UPDATED With New Cast]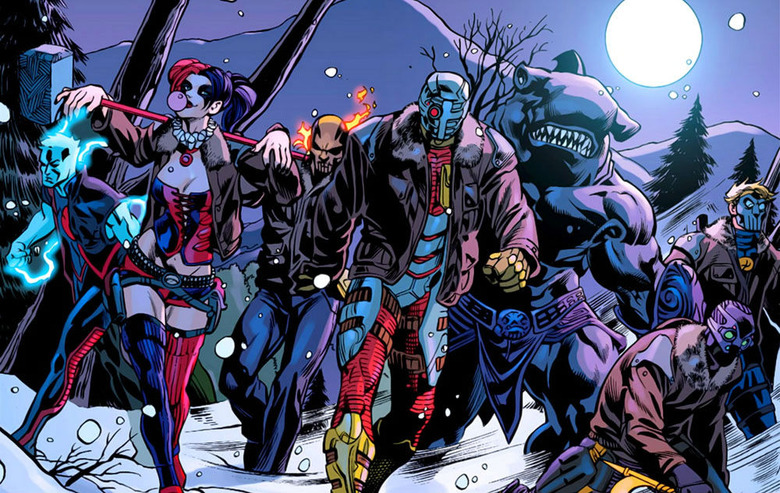 For fans looking forward to Suicide Squad, you have to follow the film's writer/director David Ayer on Twitter. The guy loves dropping great teases from the set and production of the film and his latest is the best yet. Production starts very soon on the DC Comics film, scheduled for release August 5, 2016, and Ayer posted a photo from the table read.
In the photo are Will Smith, Margot Robbie, Jai Courtney, Joel Kinnaman, Cara Delevingne, Adewale Akinnuoye-Agbaje, Viola Davis and others. Noticeably absent is Jared Leto, who plays the Joker. Check out the Suicide Squad cast image below, which includes a few new faces too like Adam Beach and Ike Barinholtz.
UPDATE: We now know who Beach and Barinholtz are playing, as well as the new Deathstroke.
Here's the tweet by David Ayer:
Cast read through today! #SuicideSquad pic.twitter.com/yajjcB5aEb

— David Ayer (@DavidAyerMovies) April 9, 2015
And here's a bigger image of the photo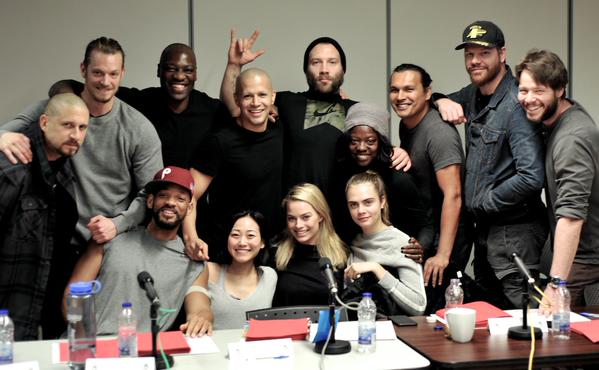 New additions include Adam Beach and Ike Barinholtz among others. 
UPDATE: El Mayimbe is reporting Ike Barinholtz is playing Hugo Strange, Beach is possibly Ravan and Jim Parrack (in the hat) is the new Deathstroke. Joe Manganiello is out. Original story continues.
So why no Leto? I'd guess it's because they're saving the reveal of what he's going to look like for a later date. The actor was already on his Instagram a few days ago teasing the beginning of a transformation. It's probably a good bet he's got green hair by now, and we know DC loves to make big deals of reveals like that. Again, keep an eye on Ayer's Twitter, much like another DC director, Zack Snyder.
The latest on the film is a rumor that it's set between Man of Steel and Batman v Superman: Dawn of Justice, which will be released 5 months prior. That would help set the stage for the relationship between Batman and the Joker, which is expected to be a pretty big thing moving ahead.
Suicide Squad opens August 5, 2016. It stars Will Smith, Jared Leto, Margot Robbie, Jai Courtney, Joel Kinnaman, Cara Delevingne, Adewale Akinnuoye-Agbaje, Viola Davis, Scott Eastwood and others. It's the third film in the new DC expanded universe.
Do you see any other teases or interesting things about the Suicide Squad cast photo? Why do you think Jared Leto isn't in there?