'Manglehorn' Trailer: Al Pacino Can't Quite Get A Hold On His Life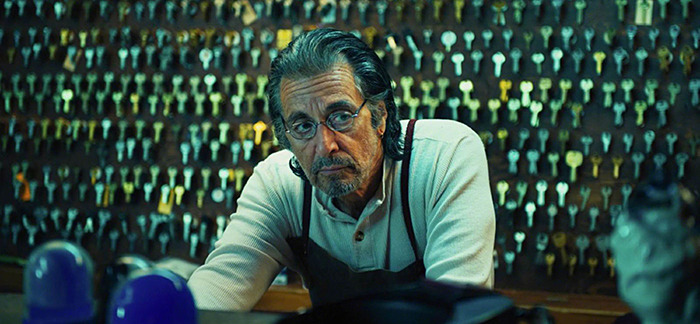 Al Pacino plays a sort of recluse for David Gordon Green in Manglehorn, and the first trailer is here. Pacino plays a guy struggling with his past and the woman that got away, even as he avoids truly dealing with the aspects of his life that are right in front of him. The cast also features Holly Hunter, Harmony Korine (who will feature Pacino in his own next film), and Chris Messina. Check out the first Manglehorn trailer below.
Manglehorn is scheduled to open on June 19. Trailer via The Film Stage.
Reclusive small town locksmith A.J. Manglehorn has never recovered from losing the love of his life, Clara. Fixated on her memory, he feels closer to his beloved cat than the people around him. Still, he forges on with his tenuous human connections, maintaining intermittent contact with his son and taking misplaced pride in a former protégé gone astray, and establishing a cautious friendship with a kind woman from the local bank. As this solitary man approaches the possibility of new love, he finds himself at a crossroads between staying mired in the past and embracing the present.