This Week In Trailers: Tomgirl, Old School Kung Fu Fest 15: Enter The Ninjas!, Soul Boys Of The Western World, The Treatment, Steak (R)evolution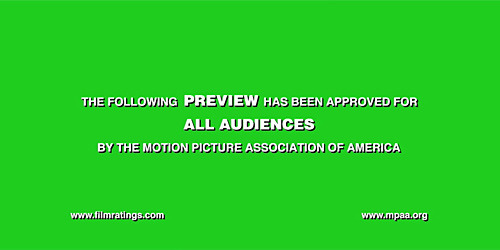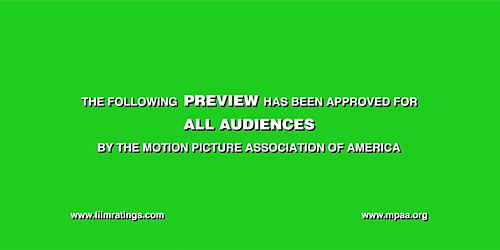 Trailers are an under-appreciated art form insofar that many times they're seen as vehicles for showing footage, explaining films away, or showing their hand about what moviegoers can expect. Foreign, domestic, independent, big budget: What better way to hone your skills as a thoughtful moviegoer than by deconstructing these little pieces of advertising? This week we get all sorts of true detective, get our ninja on without having to go to South Africa, see gender identity through young eyes, find out why one of the greatest soft pop bands of the 80s was torn asunder, and beat our collective meat all over the globe.The Treatment Trailer
I haven't read any meaningful crime novels in my lifetime.
I don't think it's a reflection on the material but, like science fiction, and bless you kind souls who would tell me all day that "Ready Player One" will change my life if I just gave it a chance, I'd rather just consume it's visual buffet rather than dipping myself and ensconcing my mind in its other worldliness where reality doesn't matter so much as a good story. Here, then, is director Hans Herbots' turn at making a story about, well, you read it:
In a quiet residential area in London, a couple is discovered bound and imprisoned in their own home. Savagely battered and severely dehydrated, the worst revelation is yet to come: their eight-year-old son has been abducted. But when the body is found and forensic evidence turns the case on its head, revealing disturbing parallels to events in Detective Caffery's own past, he realizes he's dealing with much more sinister forces than he'd anticipated—and finds it increasingly difficult to maintain his professional distance. As the evidence mounts and Caffery struggles to hold his own life together, the case hurtles toward a shocking conclusion.
How can you not get a little giddy at the prospect of all this dramz? The trailer does a delicate soft-shoe about trying to get all this information communicated but, smartly, it doesn't give us much more than what you literally see above. There's something afoot, there's some hysteria and wailing, but it does not give up its dead and it's a much better trailer for it. It's the trade-off for being a foreign language feature that works in our favor: it doesn't want you to read too much so it has to sell itself on its own merits, cinematically. And, the results are thrilling.
Tomgirl Trailer
I'll make this super easy for anyone who needs help clarifying what the difference is between sex and gender: Sex is biologically defined, gender is socially defined. That's it. Now, when you listen to some blowhards misuse these two as if they're interchangeable, they are not, you can separate the wheat from the chaff with regard to those who might know a thing or two when it comes to gender identity.
Director Jeremy Asher Lynch, ballasted by an original score by Pearl Jam's Mike McCready, gives us a quiet portrait of a young boy who is a gender-nonconformist without it ever telling us that or laying down an edict that we must acquiesce to this child's wishes or forcing us to bend to this narrative's ultimate point. The trailer is just a kindly look at this kid who is finding himself and is simply beginning the conversation of, ultimately, where we're going to go with the idea behind all of this. We're on a good path here and I'm sure that the story it has to tell will resonate with an audience who can identify with this excited, rambunctious human being.
Steak (R)evolution Trailer
Wine and food, those are my jams.
Whether it's a movie like Somm, Jiro Dreams of Sushi, El Bulli: Cooking in Progress, Kings of Pastry, there is just something about the human connection between what we put in our bodies and the movies made about them that I appreciate.
Director Franck Ribière's narrative, though, is something of a "no-duh" in a landscape of movies about popular gustatory pleasures. Steak. Even those of us who would rather hunker down with a nice swordfish or halibut cannot deny that there is a fascination all over the globe for red meat. What's so great about this trailer, besides the dude 3/4ths in who is rocking a can of Coors as he's talking to us about the future of great steaks, is the journey we go on from one continent to another without it ever seeming like we're world's apart on any of this. The slight variations in how we like our meat, how it's prepared, it's all similar in how people approach the end goal and that is to get something as close as possible to absolute perfection. That's where you find your story, your resonant through line that connects all of us, meat eaters or not.
Soul Boys of the Western World Trailer
I just can't let go.
Director George Hencken's ode to a band who had that one damn song which was a staple at so many 7th grade dances (and Sixteen Candles) and one which I reported on months ago just looks like a complete treasure. Sure, I could probably get my fill by watching any number of VH1 Behind the Music biographies but this, this looks like it was destined for a cinematic treatment. Yes, it's a bit silly and a little overwrought to focus so much attention on this band who lasted all of 14 minutes and 59 seconds in the eyes of us living in America but there's just something alluring about watching the ascent and comet-like descent of people who were just good enough to crack the top 10 but then peter out as soon as people were looking for more. The trailer captures that same tale that made watching basic cable about bands you couldn't care less about so damn gripping. As Sick Boy said in Trainspotting, "Well, at one time, you've got it, and then you lose it, and it's gone forever."
Old School Kung Fu Fest 15: Enter the Ninjas! Trailer
Are you nuts? OF COURSE I would attend.
You all need to get out and polish your mail-order throwing stars, oil up your nunchakus, and get your black polyester masks to the tailor, because this is a film festival that Clarence Worley himself would be proud of. So, whoever is closest to 32 Second Avenue from April 16th-19th you need to go, attend, and report back on what the effects are of being sensorially assaulted for four days of ninja goodness. Go get some.
Nota bene: If you have any suggestions of trailers to possibly be included in this column, even have a trailer of your own to pitch, please let me know by sending me a note at Christopher_Stipp@yahoo.com or look me up via Twitter at @Stipp
In case you missed them, here are the other trailers we covered at /Film this week:
Fantastic Four International Trailer - Not sure whether I'm interested or curious to see how mediocre it will be.
Avengers: Age of Ultron Trailer – I've demurred to see anymore for a while now.
Other Space Trailer - Looks so bad that it's good?
Animals Trailer - Cuts to the quick and doesn't relent.
Me and Earl and The Dying Girl Trailer – One of the best things I've seen all week.
Sinister 2 Trailer - Couldn't leave well enough alone, could you?
Live From New York! Trailer – Thanks, for what amounts to an EPK.
The Human Centipede 3 Red Band Trailer – I hope this makes six dollars.