'Suspiria' TV Series In Development; 'Django' Also Coming To Small Screen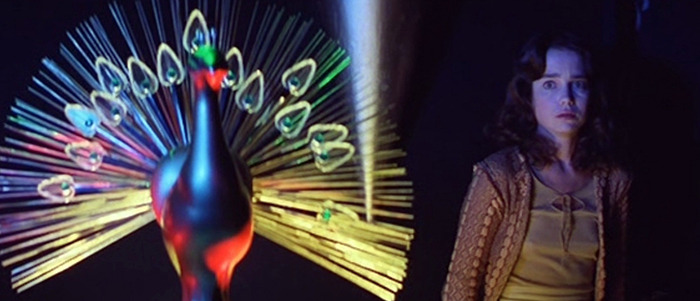 The Suspiria film remake may be dead, but that doesn't mean you can keep a coven of witches down. There's now a Suspiria TV series in development out of Europe, with original writer/director Dario Argento on board as "artistic consultant." But you're probably not expecting precisely this plan for the TV version of Argento's film about a dance student who discovers a horrifying supernatural secret at the heart of her new school.
Meanwhile, there's also news of development on a Django TV series, based on the western character originally played by Franco Nero.
Screen Daily reports that a set of producers out of France and Italy — Atlantique Productions and Cattleya – are working together on the two shows. Each series will be in English, with twelve-episode seasons and hour-long episodes.
Let's do Django first. Sergio Corbucci's original film starring Franco Nero launched a few legit sequels, a wave of copycat films, and even inspired some movies to simply appropriate the character name "Django" in their titles for release in some countries. Quentin Tarantino played on the Django character concept and name for, obviously, Django Unchained.
A Django TV show makes a lot of sense. This report calls it a "re-imagining" of the western, and the free-form nature of the character's lineage on film means that just about anything goes. Start with a former Union soldier wandering the US a few years after the Civil War, throw in some violence and conflicts over class and race, and the sky's the limit.
Then there's the Suspiria series, which will be called Suspiria De Profundis. Original creator Dario Argento has already turned Suspiria into a very loose film series, with the original movie followed by Inferno and Mother of Tears, with each film telling (sometimes very loosely) the story of one of three witches. The films all prioritize atmosphere and hyper-colorful suspense and horror over plot, with Suspiria standing as a masterpiece of dream-logic horror.
This TV series is based on the 1845 book Suspiria De Profundis, by English writer Thomas De Quincey, which also inspired Argento's original film. In the show, De Quincey will be the lead character, and Screen describes the show thusly:
Styled as a new Sherlock Holmes, the story will explore psychological fantasies of evil and attempt to solve fearful mysteries. It will be set in London and Rome at the turn of the 20th century.
Period setting: great. Fearful mysteries, also great. But it sounds like the Suspiria series will be a procedural, and one of the great appeals of the original film is it's adherence to a fearful logic of dreams and fear, rather than the sort of logic that typically propels a procedural. It's still early in this development, however, so we'll be curious to see what direction it really takes.