Brie Larson Joins Ben Wheatley's 'Free Fire' Cast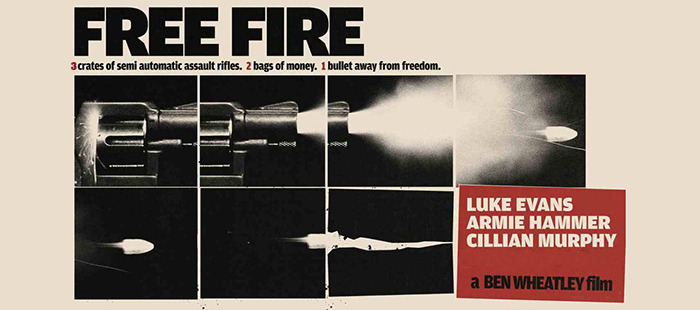 The original cast announcement for Ben Wheatley's next film Free Fire included Olivia Wilde, but with the announcement that she's doing Tron 3 things have changed for Wheatley's movie. Wilde is now out, but someone just as talented, and slightly more surprising for a film like this is stepping in to the role. Brie Larson has taken Wilde's role in the Free Fire cast.
Variety reports Larson's deal, and notes that Luke Evans, Armie Hammer and Cillian Murphy are remaining on, which is great. (Evans is also in Wheatley's High-Rise, which we'll hopefully see this year.)
Free Fire is a contained thriller, "set in 1978 in a deserted warehouse where a meeting between two gangs turns into a deadly shootout and all-out survival." We've heard before that the film is about "the aftermath of a gun deal gone horribly wrong"  and that it is "a hard-boiled crime film set in 1970s Boston."
The trade report likens it to a new twist on Reservoir Dogs. As I've said before, I'll watch anything Wheatley does at this point. High-Rise seems like it is far more over the top than anything he's done before, and the contained plot and location of this film sounds like a nice bit of contrast.
Larson is also in Judd Apatow's Trainwreck, which we'll see in July, and Room, based on the Emma Donoghue novel and directed by Lenny Abrahamson (Frank).