'Animals' Trailer: Character Actor David Dastmalchian Writes And Stars In A Gritty Drama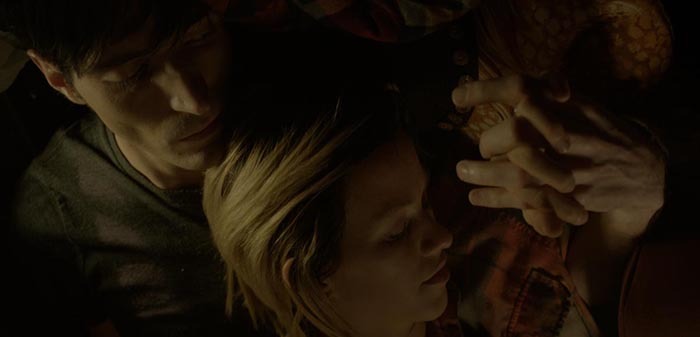 You definitely know actor David Dastmalchian from ominous turns in films such as Prisoners and The Dark Knight, but he gets to explore much different territory in Animals. The film won the Special Jury Prize for Courage in Storytelling at SXSW in 2014, which has got to be pretty good for Dastmalcian, as he scripted the film in addition to starring in it.
Directed by Collin Schiffli, Animals features Dastmalchian as a guy who, with his partner Bobbie (played by Kim Shaw) deals with homelessness and addiction while carving out a tiny life in Chicago. Oscilloscope Laboratories will release the film later this season, and you can see the Animals trailer and poster below.
Animals opens limited on May 15. Yahoo has the trailer.
ANIMALS follows Jude and Bobbie, a young couple living in their broken-down car parked alongside Chicago's Lincoln Park Zoo, whose days are a continuous ritual of theft and scoring. When one of them undergoes a life-altering setback, each must confront the reality of their situation – forcing them to make a decision that will test their love and challenge their inextricable bond.