Kevin Macdonald Directing Episodes Of '11/22/63,' Chris Cooper And Sarah Gadon Sign On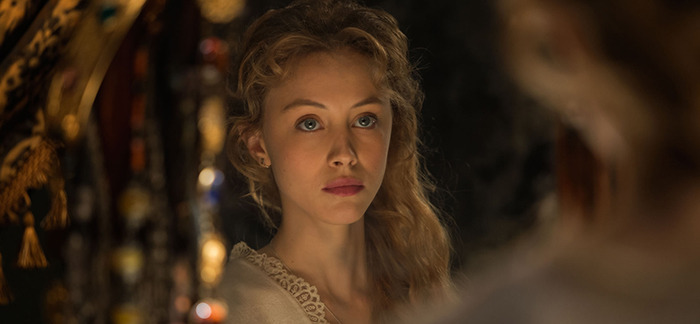 The upcoming Hulu series based on Stephen King's novel 11/22/63 just got a serious director for its first two episodes, as Kevin Macdonald (The Last King of Scotland, State of Play) has signed to direct the first two installments of the nine-episode event series, and exec produce the show. Along with the news of Macdonald's hire, we've got word on more cast members signing on to join James Franco, who plays the lead, a schoolteacher who travels back in time with the aim of preventing the assassination of John F. Kennedy.
Variety reports the hire. MacDonald will direct from scripts by Bridget Carpenter, who is an exec producer along with King and J.J. Abrams, whose company Bad Robot is behind the series.
The cast also includes Chris Cooper as "the irascible owner of Al's diner and a mentor and friend to [Franco's character]," and Sarah Gadon as "the librarian who falls in love with Franco's character (unaware of his double life)." That means that Cooper will have a big role in getting the story going, but we'll see how much he's in the series beyond the first episodes.
The cast also now includes Cherry Jones as Lee Harvey Oswald's mother; Daniel Webber as Lee Harvey Oswald; George MacKay as a bartender; Lucy Fry as Lee Harvey Oswald's Russian wife; and Leon Rippy as a janitor at Franco's character's school.