Carl Franklin Replaces John Singleton As Tupac Biopic Director [UPDATED]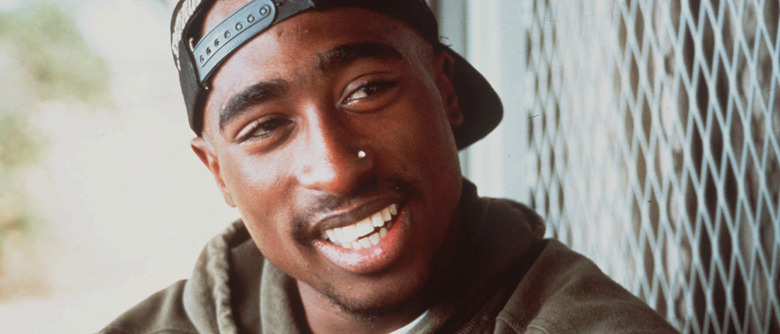 UPDATE: TheWrap confirms John Singleton has left the Tupac Shakur biopic over "major creative differences." Carl Franklin will replace Singleton in the director's chair. Original story follows.
The long-gestating Tupac Shakur biopic has stalled yet again. Director John Singleton says it's "on hold for right now," because he just wants to make sure to "get it right." Meanwhile, a rumor has cropped up that Singleton is being replaced by Carl Franklin. Hit the jump for the latest updates on the Tupac Shakur movie.
Singleton offered a status update on the Tupac movie at the request of XXL:
Well, we're putting it on hold for right now. I'm putting my involvement on hold right now because we're trying to figure out some things. I got a script and I got the blessings from his family. We'll see. I'm putting it on hold until it's right. We've got to get it right.
That doesn't exactly sound like cause for panic, even if it is disappointing to hear that this long-delayed project is getting pushed back yet again. However, things might be worse than Singleton is letting on. Showbiz 411 claims Singleton is out and that Franklin is now attached to direct instead.
No official announcements have been made, so we're going to treat that report as a rumor for now. But if true, Franklin seems like a decent pick. He's spent most of the past decade working on prestige TV shows like House of Cards, Homeland, and Bloodline. Before that, he helmed films like Out of Time, High Crimes, and Devil in a Blue Dress.
The Tupac Shakur movie has been in the works for several years already. Back in 2011, the plan was for Antoine Fuqua to shoot that summer. When that fell apart, Singleton signed on, only to drop out. But he returned after the project got some new financing. As of last year, the movie seemed to be back on track with Open Road set to distribute.
One thing all of the various incarnations have in common is the lack of a star. Singleton told XXL he's made some progress on that front. "I have great casting choices, it's just too premature to talk about," he said. But Showbiz 411 claims a new casting call has gone out for the lead, with Franklin's name attached. So either things have changed very recently, or someone is incorrect.
For what it's worth, Singleton frames the delay as a result of his determination to do right by the late legend:
It's a very intimidating because, like I said, you just want to get it right. I think the picture is not going to be good unless it's offensive to some people. So, whenever you make a movie, you always have different elements that people have their say about. But when I'm making my movies, John Singleton movies, it's really just my voice. So I can't be listening to all the other suggestions of all these other people and shit. So we're not going to pull the trigger on that until it's right. If somebody else wants to do something different then they can do something different. But if it's going to be right, it's going to be right. It's going to be something that potentially adorns 'Pac's legacy.
Singleton giving himself extra time isn't a bad thing if it helps him craft a picture that's actually worth the wait. But his comments about the movie being potentially "offensive to some people," and not wanting to listen to "all the other suggestions," suggests his approach may have rubbed some people the wrong way.
In any case, we'll keep you updated on this story as it develops. Last we heard, Singleton had rewritten the script by Jeremy Haft and Ed Gonzalez, which chronicles Shakur's life from childhood up to his death. Shakur's mother Afeni Shakur is executive producing. And yes, the project has the rights to use Tupac's music.