'Guardians Of The Galaxy 2' Filming Date And Location Revealed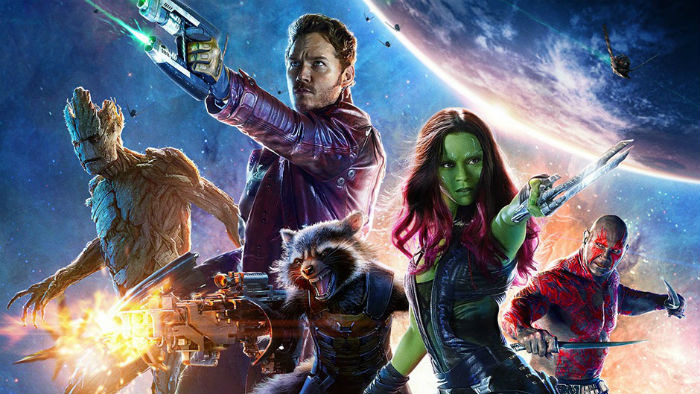 At this time next year, Guardians of the Galaxy 2 will almost be in the can. Writer/director James Gunn took to Periscope late last week to answer questions about the highly anticipated release, and revealed that it will start filming in February 2016 in Atlanta, GA at Pinewood Studios. That's where Ant-Man shot and Captain America: Civil War will soon shoot. Read more about the Guardians of the Galaxy 2 filming below.
Gunn revealed the Guardians of the Galaxy 2 filming news on Periscope, as reported by Superhero Hype.
What does a February start date tells us about Guardians of the Galaxy 2? Well, it means we probably won't start hearing about casting until the Fall. Gunn will likely have a lot of new characters in the movie but they won't get to that until he finishes the script. He's just starting that process now. Also, the Russo Brothers have to finish filming Civil War at Pinewood in Atlanta GA before set construction can even begin. So don't expect much information until after the Summer movie season.
Guardians of the Galaxy 2 is set for release May 5, 2017. It'll bring back the primary cast of the first film – Chris Pratt, Zoe Saldana, Dave Bautista, Vin Diesel, Bradley Cooper, Michael Rooker and more – in a story that will reportedly delve deeper into the backstories of these characters. It will also likely reveal the identity of Peter Quill's father and feature more Thanos, played by Josh Brolin. However, though Thanos will almost certainly play a role in the film, Gunn does not think Guardians of the Galaxy 2 is simply a prequel to Avengers: Infinity War Part 1, which will be released a year after.
The first Guardians of the Galaxy shot in London and you can read about Peter's visit to the set here. Some of those sets – like the Dark Aster – won't play a role in part 2 but you can be sure the Milano set is ready and waiting somewhere.