'Other Space' Trailer: Paul Feig Launches Workplace Comedy Into The Cosmos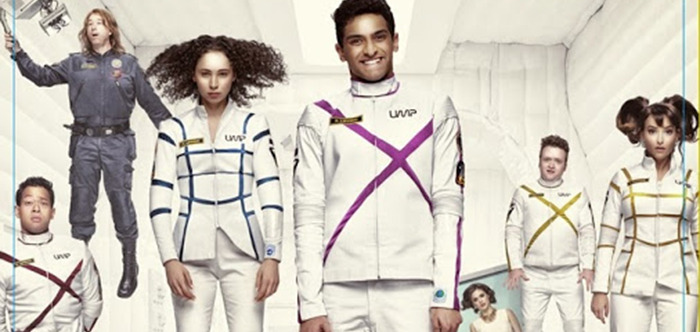 Paul Feig is launching the workplace comedy into outer space. His new web series Other Space — which kicks off soon with eight half-hour episodes on Yahoo — looks in on a crew of a ship on a "routine collection mission" in the 22nd century. But this ship finds something the crew never expected, which only makes their already difficult work situation more stressful.
The show features some familiar faces and voices — Joel Hodgson and Trace Beaulieu from Mystery Science Theater 3000, along with a mix of established and relatively new talents including Karan Soni (Betas), Eugene Cordero (House of Lies), Milana Vayntrub (Silicon Valley), Conor Leslie (Klondike), Neil Casey (Broad City) and Bess Rous (Murder in the First). Check out the Other Space trailer below.
After watching that you should read the great New Yorker profile of casting director Allison Jones, who has worked with Feig for years. That piece follows Jones as she casts Other Space, and features both some info about the show, and the ideas behind casting some of the characters.
Other Space premieres April 14 on Yahoo, which also premiered the trailer.
From three time Emmy nominee Paul Feig ("Freaks and Geeks," "Bridesmaids," "The Office"), "Other Space" is a galactic adventure set in the early 22nd century, when the human race has mapped most of the known universe, failed to find alien life, and frankly gotten a little tired of the whole thing. A spaceship on a routine collection mission stumbles into the greatest discovery in history: an alternate universe, far stranger and way more dangerous than ours. Now the ship's crew — a collection of overmatched rookies, feuding siblings, burned-out veterans and obsolete robots — has to explore this new universe to try and find a way back home alive.