'Deadpool' Set Photos Show The Red-Suited Merc In Action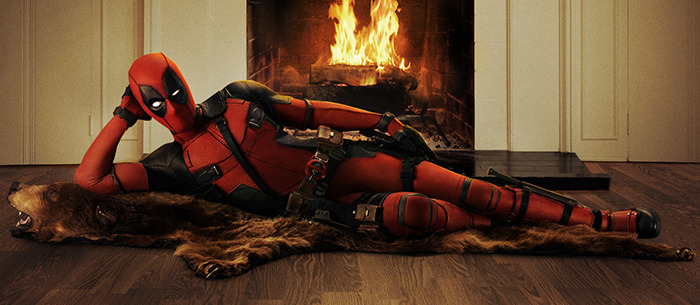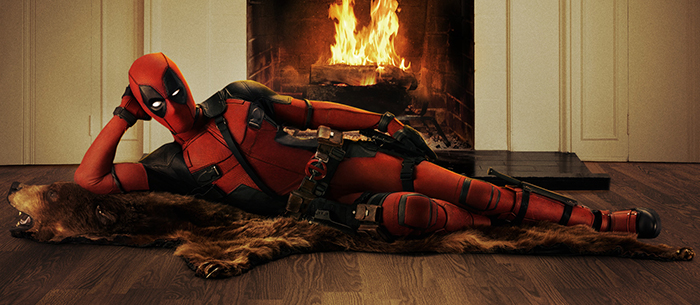 As those who've been following our coverage know, Deadpool is now shooting in Vancouver with Ryan Reynolds in the title role. He's playing the smart-assed and red-suited mercenary created by Fabian Nicieza and artist Rob Liefeld — a character who gets a second chance on the big screen after his fairly dismal first outing in the first Wolverine film. A number Deadpool set photos, drawn from today's shoot, have gone online thanks to various social media outlets. Through them you can see how this second cinematic take for the character looks. (Hint: pretty great.)
First up, Reynolds thanked the city for having patience while the production shot in public:
Thanks again to the city of Vancouver for allowing us to make #deadpool here at home. Particularly commuters affected by the viaduct closure

— Ryan Reynolds (@VancityReynolds) April 6, 2015
There's also a set of tweets featuring a number of shots of the shoot, which was oriented around a scene that looks very similar to the one in the test footage that, when leaked, helped green-light the long-developing film. That test footage was mostly CG, but now the production gets to do the real thing.
Deadpool shooting people , doing flips just being Deadpool #Deadpool @olv #yvrshoots pic.twitter.com/956S0BNuG4

— Ken (@pursuit23) April 6, 2015
Finally, here's a video showing some of the day's work.
Deadpool is shooting under the direction of Tim Miller based on a script by Rhett Reese and Paul Wernick. The film is shooting for an R rating, and is scheduled for a release on February 12, 2016.
Based upon Marvel Comics' most unconventional anti-hero, Deadpool tells the origin story of former Special Forces operative turned mercenary Wade Wilson, who after being subjected to a rogue experiment that leaves him with accelerated healing powers, adopts the alter ego Deadpool. Armed with his new abilities and a dark, twisted sense of humor, Deadpool hunts down the man who nearly destroyed his life. Ryan Reynolds will star in the title role of the film along with Ed Skrein, TJ Miller as Weasel, Gina Carano as Angel Dust, Brianna Hildebrand as Negasonic Teenage Warhead, and Morena Baccarin as Copycat. The film will also feature the mutant Colossus, though Daniel Cudmore has confirmed he will not appear as the character.