Ricky Gervais's New Movie 'Special Correspondents' Goes To Netflix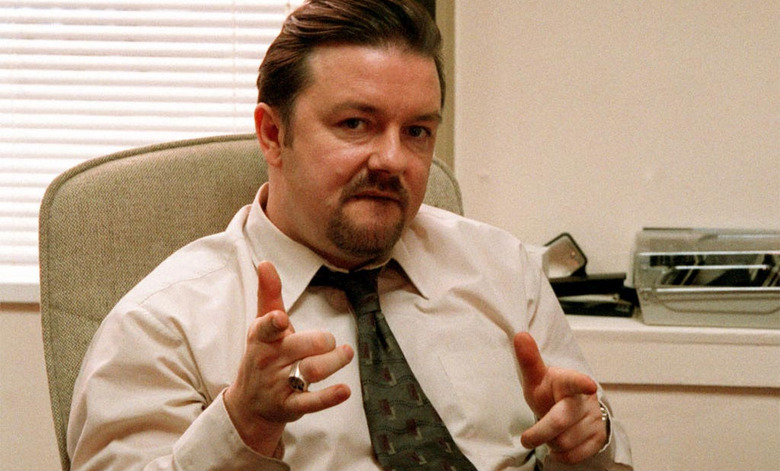 Netflix is quickly becoming a force in movie distribution. In recent months, they're announced deals with Adam Sandler, Pee-Wee Herman, and distribution on films like the latest from True Detective director Cary Fukunaga, Beasts of No Nation. Their latest deal is equally impressive and probably a little bit funnier.Ricky Gervais's upcoming film Special Correspondents, which stars Eric Bana, has been acquired by Netflix. They'll release it on the streaming service next year. Read more about the Ricky Gervais Special Correspondents deal with Netflix below.Variety was among the outlets who announced the deal. Here's Gervais' quote:
Having shaken up the TV industry, Netflix is about to do the same to Hollywood. It's great to be part of the changing future. Ted Sarandos is the new Godfather of entertainment and he made me an offer I couldn't refuse.
Gervais wrote Special Correspondents and will direct and co-star. Bana is the lead of the film, however. He plays a radio news reporter who fakes wartime news reports from inside his Manhattan apartment. You can expect it to be a pretty scathing criticism of the news media and public outrage, two things Gervais is very outspoken about and loves to poke fun at. Netflix will release the film to its service in 2016.
This is the movie Gervais is doing before moving onto his highly anticipated Life on the Road, which will follow the character that make the comedian a household name: The Office's David Brent.
Though Gervais is known primarily as a TV personality, he's co-directed two very good, highly underrated movies. One is The Invention of Lying, which was about a man who learns to lie in a world without lying and ends up as a commentary on religion. The second film is Cemetery Junction, a more standard coming of age drama that's notable as one of the first starring roles for Felicity Jones, she of Oscar-nomination and Star Wars spinoffs.
Are you looking forward to Special Correspondents?