First 'Star Wars: The Force Awakens' Poster To Debut At Star Wars Celebration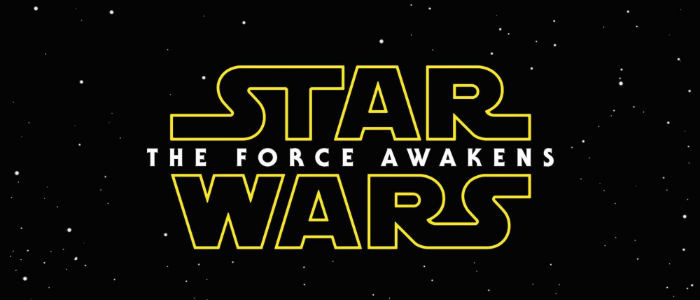 Whether or not you're in Anaheim next weekend for Star Wars Celebration, you'd better be on alert. We know that at 10 a.m. April 16, J.J. Abrams and Kathleen Kennedy will take the stage at the event to premiere the second trailer for Star Wars: The Force Awakens. That event will be simulcast in various rooms around that convention and, possibly, in cinemas all over the world. (That last part is still only a rumor, however.)
Word now has it that the duo will also debut the first Star Wars: The Force Awakens poster at the event.
Below, we'll discuss what this means for people who are attending Celebration and those who aren't.
Collider posted the news of the Force Awakens poster making its debut at Celebration. I'd also imagine it'll be on sale there for attendees and maybe even on sale online. For the prequels, StarWars.com sold the teaser posters on their site.
These are the teaser posters for the prequels. Can we expect something in this vein?
In an ideal world, Lucasfilm and Disney would keep these reveals at the convention and special for fans who paid to be there. However, because of the multiple simulcasts, keeping a lock on security is all but impossible. I'd bet very heavily that the second Force Awakens trailer as well as the poster will both be posted online almost immediately after they debut at Celebration. So next Thursday, expect Star Wars to rule the Internet.
Somehow, Star Wars Celebration is not yet sold out. Tickets are now on sale at the official website and not only will you see the new Force Awakens trailer and poster, the list of events is crazy. They'll premiere the opening of the second season of Star Wars Rebels, have talks with original trilogy cast members like Carrie Fisher and Mark Hamill, and we'll get news on the Star Wars standalone movies from directors Josh Trank and Gareth Edwards.
We'll have the new Star Wars: The Force Awakens trailer and poster here on /Film as soon as they come up online.