David Lynch Quits 'Twin Peaks' Revival; Showtime Attempts To Salvage His Deal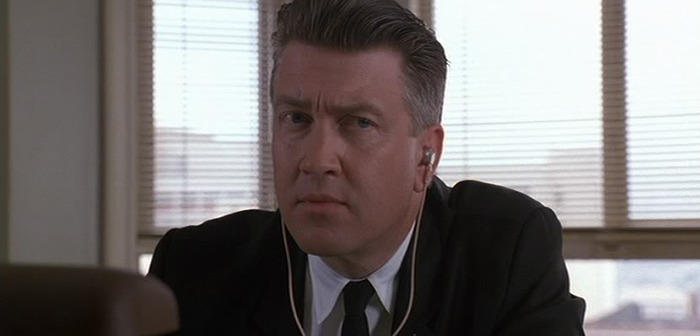 Showtime's new Twin Peaks series was just hit with a fate worse than finding a fish in the coffee or being possessed by a murderous spirit — David Lynch has publicly quit the show via Twitter. The director said that more than a year of negotiations had ended with Showtime unwilling to commit enough money "to do the script the way I felt it needed to be done." Showtime, however, says it is still trying to make the deal happen. So is Lynch really done, or is this a big "negotiating in public" ploy?
First up, here's Lynch's series of tweets.
Dear Twitter Friends, Showtime did not pull the plug on Twin Peaks.

— David Lynch (@DAVID_LYNCH) April 5, 2015
After 1 year and 4 months of negotiations, I left because not enough money was offered to do the script the way I felt it needed to be done.

— David Lynch (@DAVID_LYNCH) April 5, 2015
This weekend I started to call actors to let them know I would not be directing. Twin Peaks may still be very much alive at Showtime.

— David Lynch (@DAVID_LYNCH) April 5, 2015
I love the world of Twin Peaks and wish things could have worked out differently.

— David Lynch (@DAVID_LYNCH) April 5, 2015
The official statement from Showtime says the company is still trying to make a deal happen:
We were saddened to read David Lynch's statement today since we believed we were working towards solutions with David and his reps on the few remaining deal points. SHOWTIME also loves the world of Twin Peaks and we continue to hold out hope that we can bring it back in all its glory with both of its extraordinary creators, David Lynch and Mark Frost, at its helm.
Lynch and Mark Frost were writing the nine-episode third season of the show, with some of the core original cast members set to reprise their roles and Lynch set to direct all nine episodes. The show was meant to be a modern-day continuation of the series that ended on television in 1991, and was capped off by the feature Fire Walk With Me in 1992.
Rumors of trouble on the project recently began to surface, but this is the first official statement from any participants that deals are stalling out. It comes on the heels of talk out of WonderCon that said the series was canceled altogether.
We've reached out to a few people in an attempt to see what position the scripts are in — we don't know how much is written at this point. With TV, of course, even scripts that are "finished" now might change significantly during production, and without Lynch around to oversee those changes who knows what direction the show might take.
Other questions abound: if Lynch is truly gone, will Mark Frost stick with the show, or will be jump ship as well? How many cast members would make their return contingent upon Lynch's participation? Who might be hired to direct if Lynch does not direct? And will Showtime even continue with the series?
Overarching everything is this one: Is Lynch just negotiating in public? Showtime's statement is interesting, and we can see the company agreeing to put up a lot more money to keep Lynch on board. Without Lynch Showtime is saddled with an uphill PR battle for the show, in addition to whatever behind the scenes complications arise from his departure.