10 New 'Tomorrowland' Character And Behind The Scenes Details

The curtain has almost been fully pulled back from Brad Bird's Tomorrowland. After the full trailer showed some impressive visuals, an international trailer dropped some major details, including the film's connection to the Walt Disney theme parks. At this point, most of us have more than enough information on the family sci-fi fantasy.
If you need more though, Disney is happy to oblige. New press notes on the film have a ton of interesting tidbits on the main characters, the locations, themes and the behind the scenes inspirations for the film. Read 10 new Tomorrowland movie details below.
Stitch Kingdom has the full run down of the details from the Disney Media Site. Here are the 10 bits we found most interesting.
Minor Spoilers follow. These are quotes from the press notes, not my words, hence the blockquotes.
10 new Tomorrowland Movie Details
The 1952 Box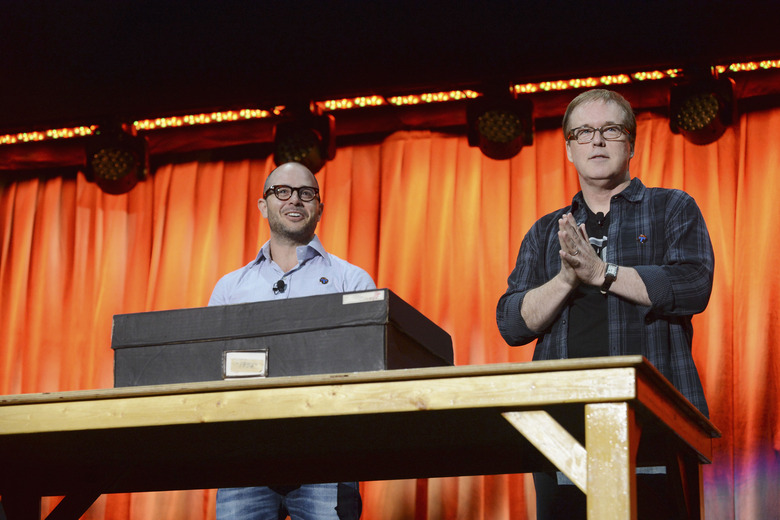 Damon Lindelof heard about a box that had been discovered accidentally in a closet at the Disney Studios. The mystery box contained all sorts of fascinating models and blueprints, photographs and letters related to the inception of Tomorrowland and the 1964 World's Fair. Lindelof was excited by the find and recalls, "I began to imagine that the contents of the box were a guide to a secret story that nobody knew. But if so, what would that story be? And the most obvious answer to me was that there really was a place called Tomorrowland that was not a theme park but existed somewhere in the real world." This idea became the jumping-­off point for the story of "Tomorrowland."
George Clooney's Character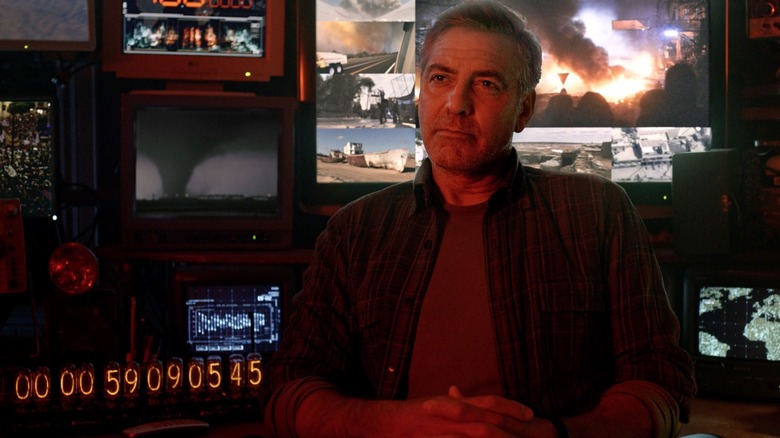 George Clooney describes his character Frank as "a disenchanted grump who was a bit of a dreamer as a young boy, a smart little scientist kid. Young Frank goes to a place that he thinks is the greatest in the universe and he believes the world is going to be much better off because of it. He finds out that those things were untrue and becomes probably the most cynical person one could be. He isolates himself on his family farm and plans to spend the rest of his life there   but is forced to deal with his past because of situations that happen in the film."
The ideas behind the film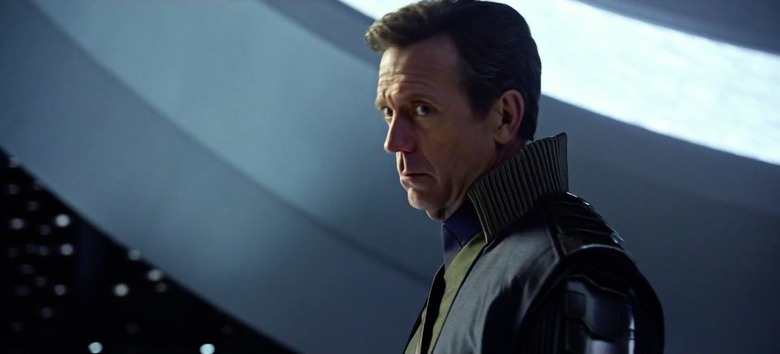 Hugh Laurie himself recalls being "completely struck by the first conversation I had with Brad and  Damon about the morbid defeatism that has gripped the world. There are benefits beyond number to modern life, but they don't seem to bring us a feeling of satisfaction, triumph or accomplishment. Brad and Damon laid out this extraordinary vision of a future that ran completely counter to all popular ideas about how the world is going, and I was completely taken with it."
Britt Robertson's character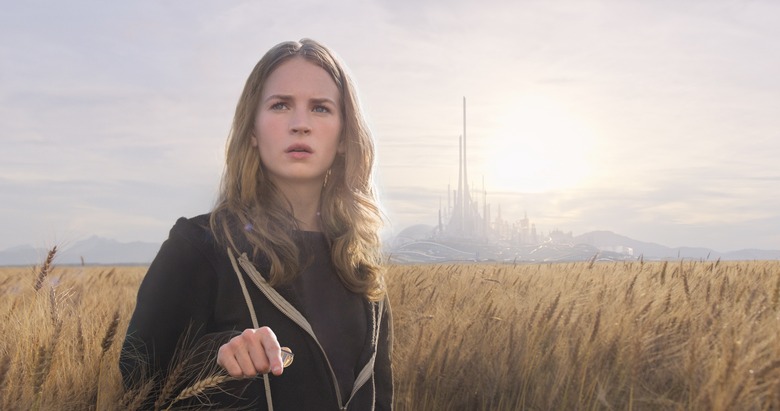 Of her character Casey Newton,  the daughter of a NASA engineer who is about to be laid off now that the space program has been all but shut down, Robertson says, "She's this really smart chick who has always wanted to be an astronaut. It's her passion and what she and her father have bonded over. Casey has this drive to do big things and change the world; she wants the world to be a place that's full of hope and inspiration, but she doesn't know how to make it so."
How Casey gets the pin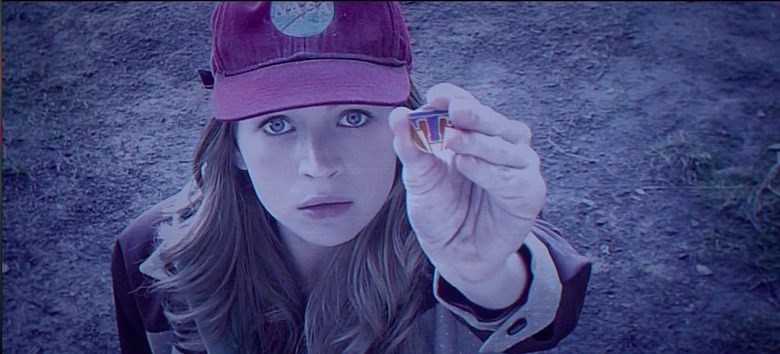 In the film, Athena gives Casey a pin that jumpstarts her quest for Tomorrowland. "Athena had been looking for a recruit," says young  Raffey Cassidy about the character she plays, "and she is really hoping that Casey was the right person to choose because that was Athena's last pin. Casey has courage and determination and hope, and that is what Tomorrowland needs."
Tomorrowland's real location
When it came to creating a city built by visionaries with advanced technologies, filmmakers knew it had to look like one and finding such a place was not an easy task. At first it seemed as though the whole of Tomorrowland would have to be built from scratch, an expensive and time-­consuming proposition. But then in a series of wonderful coincidences, Tom Peitzman, the visual effects producer and the film's co-­producer, stumbled on a futuristic-­looking location and brought it to director Brad Bird. The location turned out to be the City of Arts and Sciences in Valencia, Spain, and was designed by Santiago Calatrava whose work was already serving as an inspiration for production designer Scott Chambliss. The discovery also dovetailed with director Brad Bird's preference for physical locations over virtual sets.
There was a working Monorail on set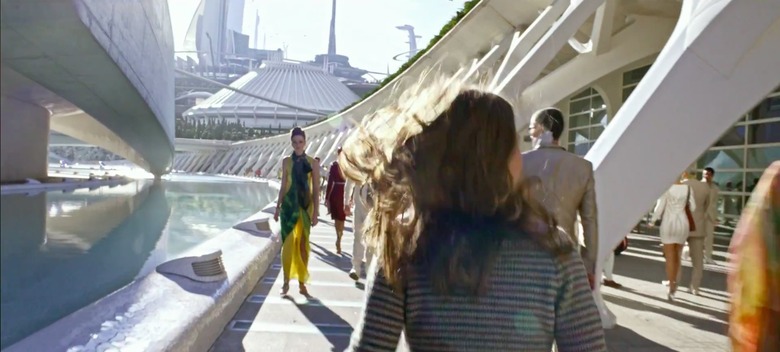 The Bridgeway Plaza set featured a fully functional monorail (called the levitating elevated vehicle). Once the monorail was completely built and the lights and  glass were put in, it weighed about 35,000 pounds. That meant that the crew had to figure out how to move the hefty monorail—loaded with principal cast—safely down a track that was elevated 16 feet in the air and stop it at exactly the same position time and again. They came up with hydraulic winches that could be shut down very quickly in an emergency and brakes that they could apply whenever they wanted to bring the monorail to a very specific mark to stop, open the door automatically and have the cast walk out.
Comic Book Shop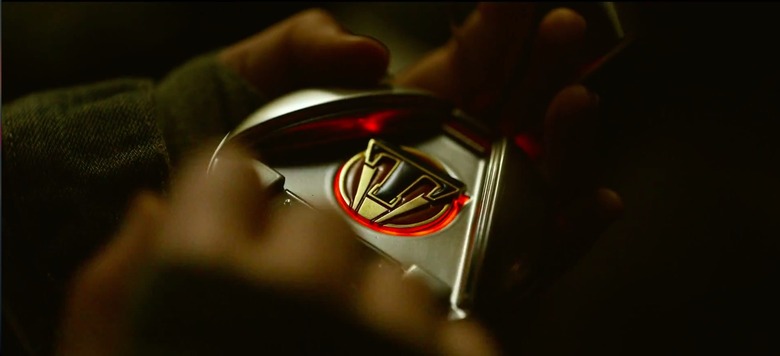 In the story, an Internet search leads Casey to Houston, Texas, and the bizarre memorabilia emporium called Blast From the Past, which was completely built from the ground up on a soundstage. "Blast from the Past is an amalgam of the sci-­fi comic book stores that director Brad Bird and I remember from our youth," says production designer Scott Chambliss. "Different cities, different stores, but the same feeling you had as a kid where you just wanted to spend a good chunk of your week in that store, poring through everything. Set decorator Lin MacDonald spent months curating the collection; there are thousands of pieces, both purchased and manufactured by the production, and many originals, including some that Brad brought from his own collection."
Cape Canaveral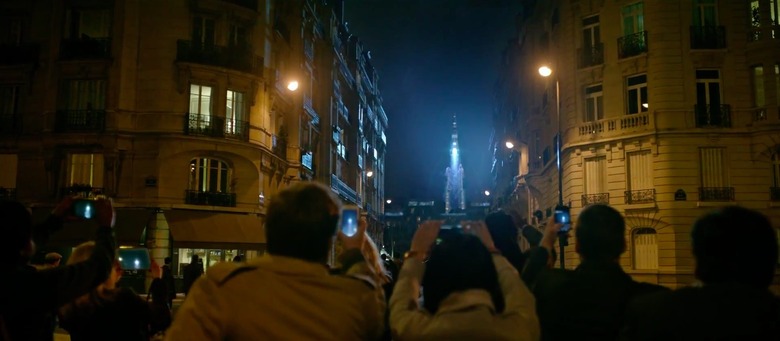 For the filmmakers, only one set  provided the kind of awe that the film itself encapsulated: the real-?life NASA launch pad at Cape Canaveral in Florida. "We spent a couple of weeks on Launch pad 39 where all the Apollo rockets and the space shuttles went up," executive producer John Walker says, remembering the excitement of the moment. "Just to stand there was amazing. I remember as a kid watching on television those fantastic rockets go up. While we were there was a launch of the Mars Maven, which we got to watch live and from closer than the press did. It was fantastic."
Perfect Wheat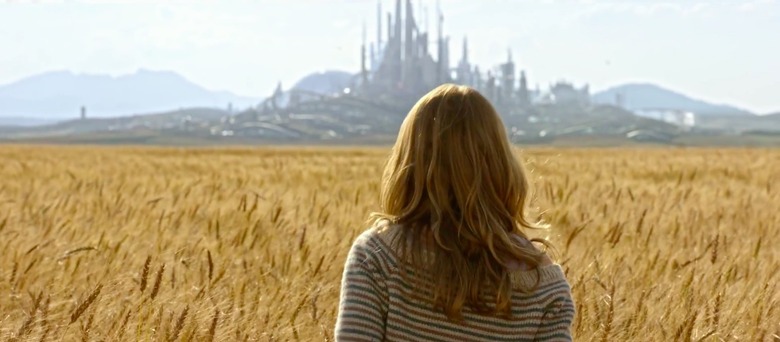 The film started principal photography on a farm in Pincher Creek, Alberta, where the filmmakers paid a farmer to grow winter wheat that had a particular shade of amber—director Brad Bird's vision of rural perfection. Then the crew moved to a farm in Enderby, in British Columbia's Okanagan, to shoot the Walker farm and its cornfields, also grown specifically for the production.