George R.R. Martin Developing 'Captain Cosmos' For HBO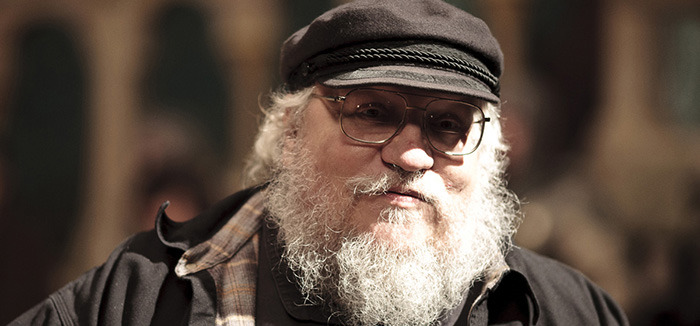 The big news from author George R.R. Martin this week is the reveal of a new chapter from the next novel in his A Song of Ice and Fire series, The Winds of Winter. That arrives just in time to really get us ready for next week's Game of Thrones season five premiere, and Martin even says he hopes to have that novel on shelves before the show's sixth season return in 2016.
But there's something else: Martin is in the early stages of development on a sci-fi show for HBO called Captain Cosmos (that's a working title), which sounds like it might be a cross between The Twilight Zone and The X-Files.
In an interview with EW, Martin revealed the Captain Cosmos development, and also a basic description of the show:
At the dawn of the age of TV in 1949, a visionary young writer creates a science fiction series that tells stories no one else will dare to tell.
The Twilight Zone didn't hit TV until ten years later, in 1959, but that simple show description sounds like it could point to a concept in which a similar TV series is a smokescreen for true stories. Or it could just be a show about a TV show — maybe one called Captain Cosmos — we'll have to wait to find out.Michael Cassutt (Z Nation) is scripting the pilot, and Martin would be a producer on the show. The two worked together on a revival of The Outer Limits many years ago, so this sort of sci-fi based in the early days of TV isn't new ground for the pair. (Cassutt, in fact, also wrote for the 1985 revival of The Twilight Zone.)
One thing to consider is that Martin probably won't be scripting the show, as he has committed himself to finishing at least The Winds of Winter, which means he's still got a lot of writing and editing to do on that novel.