Fox Plans 'Play-Doh' Movie; Paul Feig In Talks To Direct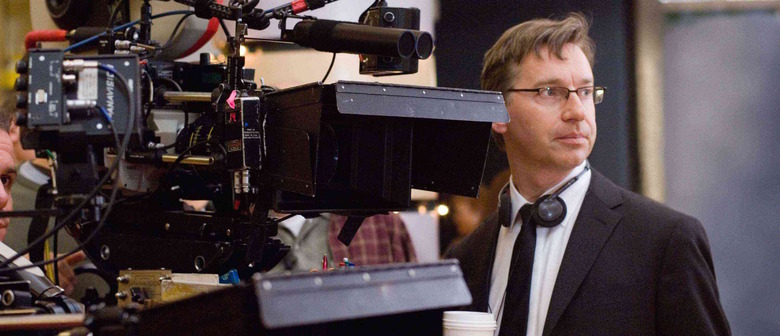 Hollywood has been rummaging through your childhood toy chest again, and they've dug up another toy they can mold into a movie. At least it's in good hands: Paul Feig is currently negotiating to direct the Play-Doh movie, which is set up at 20th Century Fox. Hit the jump for more details on the Play-Doh movie. 
Deadline reports Hasbro will produce the Play-Doh movie with Chernin Entertainment and Feig's Feigco. The toy company approached to Feig and Chernin to help come up with an idea, and then brought Jason Micallef on board to write the script. Micallef's previous credits include the 2011 political satire Butter.
Play-Doh has been a playtime staple since the 1950s, with over 2 billion canisters of the stuff sold to date. So it's certainly a well known brand name. It doesn't come with an established mythology the way, say, the Transformers line did, but the same was true of Lego and that worked out just fine for Warner Bros. with Phil Lord and Chris Miller's The Lego Movie.
(Of course, the genius of The Lego Movie was the way it recreated the experience of actually playing with Legos. If they want to do the same for Play-Doh, they'll might have to install Smell-O-Vision to bring that familiar chemical scent. It just wouldn't be a Play-Doh play session without it.)
Hasbro had big ambitions for movie adaptations a few years ago, with films based on Monopoly, Candy Land, and Stretch Armstrong all in development. However, most of those initial ideas stalled. And the one that did make it through, 2012's Battleship, was a large-scale disappointment.
But now they seem to be bouncing back. Last year's Ouija was a hit, making nearly $100 million on a $5 million budget. A Jem and the Holograms movie is due out this fall from director Jon M. Chu, and a Magic: The Gathering movie is in the works. (The latter is also at Fox.) Meanwhile, Transformers has grand plans for a "Marvel-style" cinematic universe, and G.I. Joe 3 continues to move forward with a new writer.
Feig's last release was the Melissa McCarthy / Sandra Bullock comedy The Heat, and he has the Melissa McCarthy comedy Spy due out this June. Next up for him is Ghostbusters, which stars Melissa McCarthy, Kristen Wiig, Leslie Jones, and Kate McKinnon. Technically, McCarthy isn't attached to Play-Doh, but based on their history we wouldn't bet against her making some kind of appearance.