Superhero Bits: Justice League Dark, Deadpool, Iron Man, Batman, Daredevil, Arrow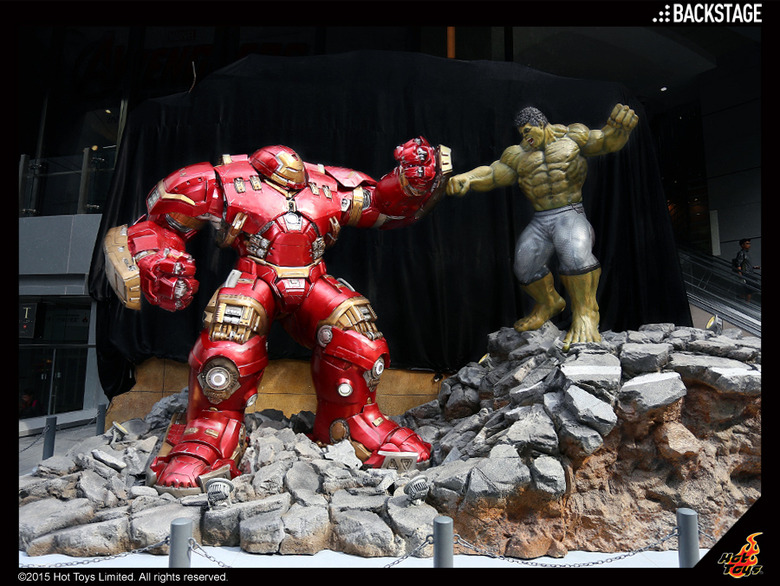 How does the creator of Deadpool feel about the film's rating? What's the latest on Justice League Dark? Do the Daredevil actors know if they're going to cross over with Spider-Man or Civil War? Where can you see all the Avengers giving Robert Downey Jr. an award? Have photos from the set of Deadpool been released? How did Patton Oswalt mash up The Avengers and Goodfellas? Read about all this and more in today's Superhero Bits.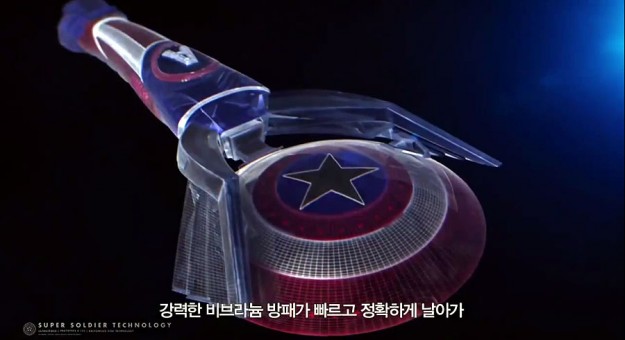 Gillette (via Kotaku) posted an April Fools Video about Avengers themed razors. The video is gone, but you can see a GIF at the link.
Guillermo del Toro told IGN he likes his Justice League Dark script but when it will happen is all about timing. He might do it or someone else could.
Congrats to Team Deadpool on each and every victory along the Deadpool highway! The R rating ensures the film will be unique and faithful to the amazing vision of the filmakers Tim Miller, Rhett Reese, Paul Wernick and Ryan freakin' Reynolds!! DEADPOOL RANT....So you're thinking, "of course Liefeld, you brought Deadpool to life, what else are we to expect but you to cheer, homer." Let's get something straight, after Wolverine:Origins I went on the apology tour, for those many umpteen thousands of you who came up to me at the bazillion conventions I do and asked me "Hey, Liefeld, what did you think of Deadpool in Wolverine:Origins?" you saw me smile through gritted teeth and give a very deliberate response "Well, it's a good start.." Because I already knew that there were plans underway to restore Deadpool and that given the opportunity, the new team that Ryan was assembling would produce the film we all wanted. But I knew that I couldn't apologize twice, I couldn't smile through gritted teeth any longer, this one would have to be earned. Rhett Rheese and Paul Wernick came on board and wrote the most amazing, exciting, unique comic book script I'd ever read. Even my Marvel pals have confided and said, "Wow, that Deadpool script...That's spectacular..It should get made" but it didn't. And years passed and management at Fox passed and executives came and went, each unable to move it forward. During this time, the outstanding Tim Miller stepped into the directors chair to guide the film and from the word go, he started making things happen. I saw storyboards, costume designs and animatics. The vision was becoming a reality and that amazing test reel footage was shot and I thought for certain that the film would be on its way to a green light. Then...more waiting. And here we are, this outstanding vision is being filmed and prepared for a Feb. 12th 2016 release date. I can tell you that you are in for a cinematic comic book experience unlike any you have experienced! Deadpool is all that you've been waiting for and a round of applause to Tim, Rhett, Paul, Ryan and Simon Kinberg for seeing it through! #robliefeld #deadpool
A photo posted by Rob Liefeld (@robliefeld) on
Deadpool creator Rob Liefeld talked about the struggles of the Deadpool movie on his Instagram. A great read.The Avengers will give Robert Downey Jr. the MTV Generation Award at the MTV Movie Awards and premiere a new clip from the film.
A preview of the last five episodes of this season's Arrow.
Jason Momoa talked to the Hollywood Reporter about Justice League and suiting up for Batman v Superman.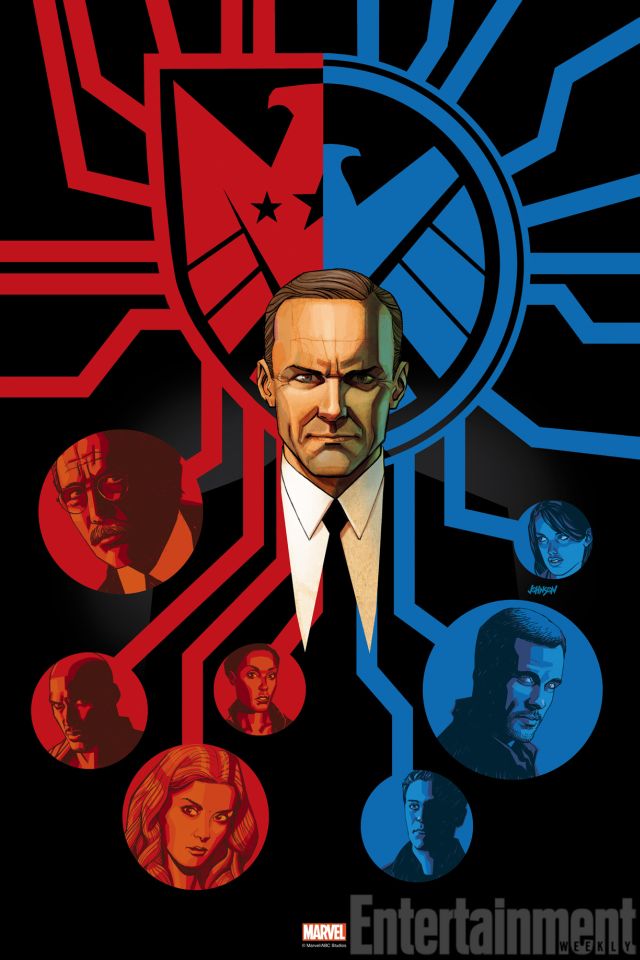 This poster, via EW, for the next episode of Agents of S.H.I.E.L.D pretty much sums up the story.
Just Jared has a ton of images from the set of Deadpool featuring all the film's stars.
Due to the amount of graphics and images included in Superhero Bits, we have to split this post over THREE pages. Click the link above to continue to the second page of Superhero Bits.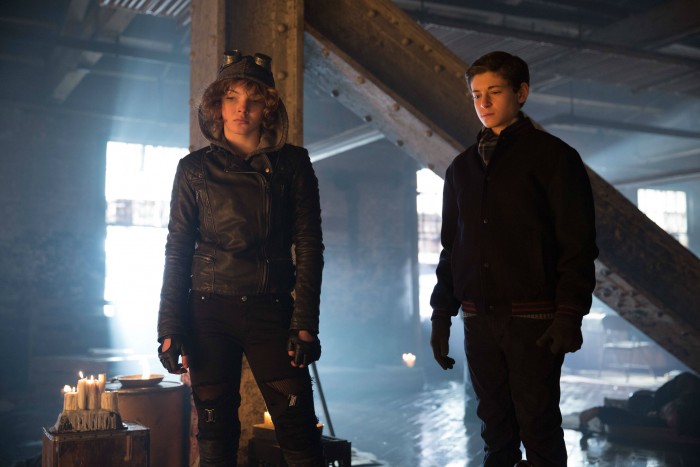 A few images have been released of the 19th episode of Gotham called Beasts of Prey.
IGN asked Vincent D'Onofrio about potentially facing off with Spider-man. He doesn't know about it but it up for it.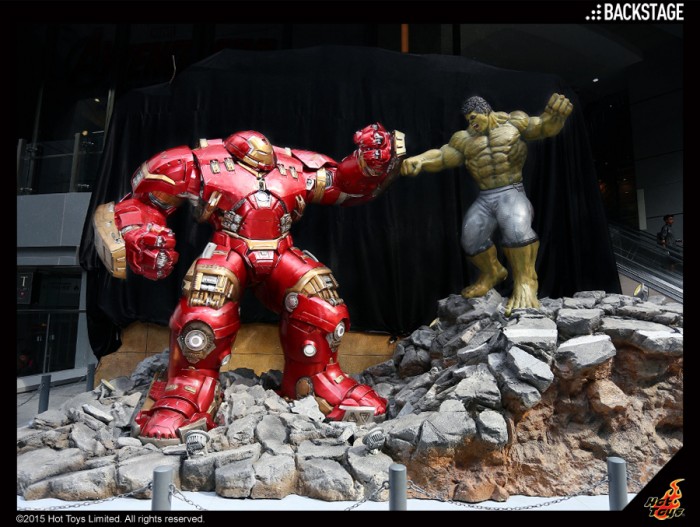 Hot Toys is doing an exhibition in Asia and the first stop has this incredible, life size Hulk and Hulkbuster statue. Read more here.Charlie Cox hasn't been asked to be in Captain America: Civil War, but would certainly be up for it.
(Banner wakes up in wreckage New York City. Tony & other Avengers approach, arms out) Tony: Oh, you broke yer cherry! #AvengeFellas

— Patton Oswalt (@pattonoswalt) April 2, 2015


Patton Oswalt spearheaded a funny hashtag this morning called #AvengeFellas, where you mix The Avengers and Goodfellas. Click the link to see more.
Comics Alliance put together a full slideshow of every Iron Man outfit so far from the movies.
Charney Comedy shows just how tough superhero fans can be.
Fun gallery of photos where superheroes crash weddings.
Due to the amount of graphics and images included in Superhero Bits, we have to split this post over THREE pages. Click the link above to continue to the second page of Superhero Bits.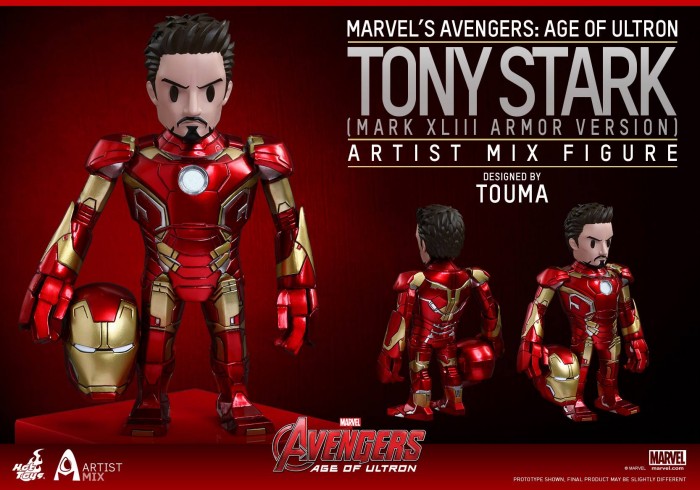 This alternate Iron Man Hot Toys figure is pretty sweet.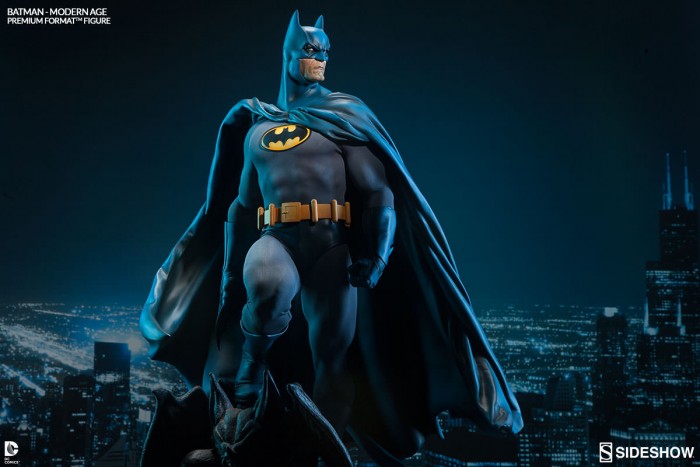 Sideshow is preordering is modern age Batman statue.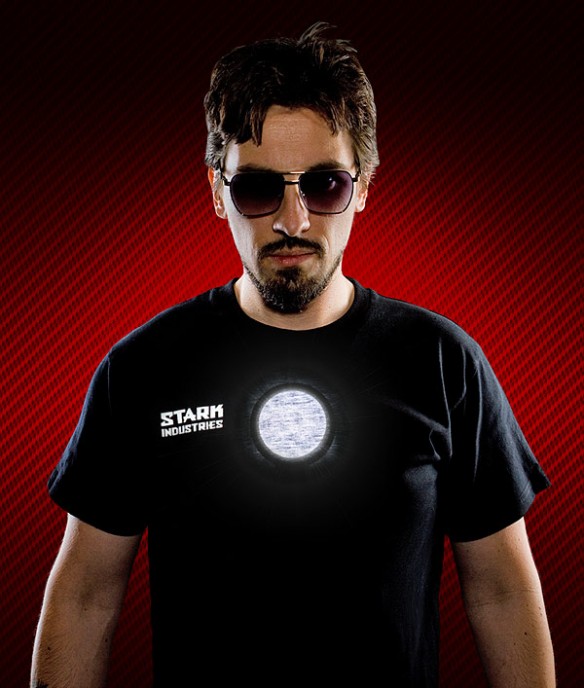 If you've always wanted an LED Stark Industries light up t-shirt.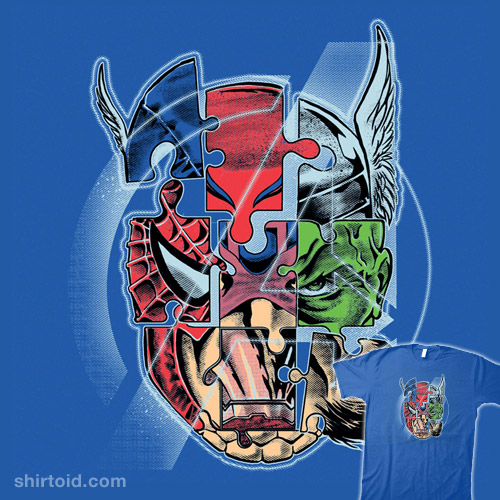 Avengers Puzzle T-Shirt.