Disney Plans Live-Action 'Winnie The Pooh'; Alex Ross Perry To Write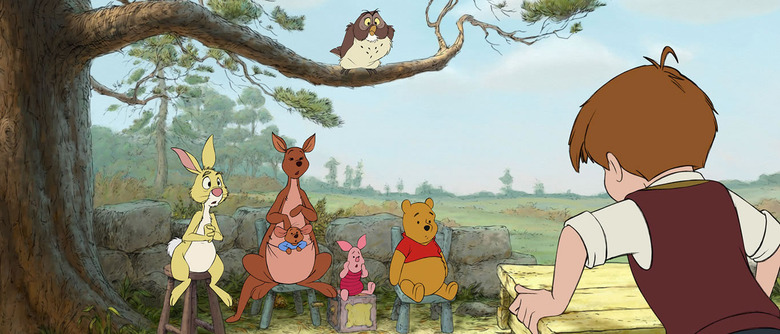 Clearly Disney isn't going to rest until they've turned every single one of their animated properties into a live-action feature. Just days after they got the ball rolling on a live-action Mulan, the studio is also making plans for a live-action version of Winnie the Pooh.
The real surprise here, though, is who's behind it: Alex Ross Perry, writer and director of the caustic Sundance indie Listen Up Philip. More on the live action Winnie the Pooh after the jump. 
Deadline broke the news. Perry is only set to write the live-action Winnie the Pooh film for the time being, and no director has been announced. The story will pick up with Christopher Robin, now all grown up. Something or other leads him back to his beloved Winnie the Pooh and the Hundred Acre Wood.Winnie the Pooh is by far the biggest project of Perry's career so far. Listen Up Philip earned some good buzz, but scraped together just $200K at the box office. And that was huge for him — his film before that, The Color Wheel, made one-tenth that amount.Listen Up Philip was basically the opposite of a Winnie the Pooh movie. It's about a jerk who manages to alienate everyone around him and destroy every relationship he has, whereas the Winnie the Pooh movies tend to be all about love and friendship. But Perry does seem to love animals, so there's that, I guess.
This isn't the first time Disney has looked far off the beaten path for collaborators. Previously, they set Ain't Them Bodies Saints helmer David Lowery as the unexpected pick to write and direct the Pete's Dragon remake. We've yet to see how that decision pans out, as Pete's Dragon isn't due out until 2016. But if it means these movies will be a little more adult-friendly and a little more unique than the usual kiddie fare, we're all for it.
Perry referenced Lowery's deal with Disney this morning on Twitter as news of this film project broke: