Aaron Berg Latest Writer Hired For 'G.I. Joe 3'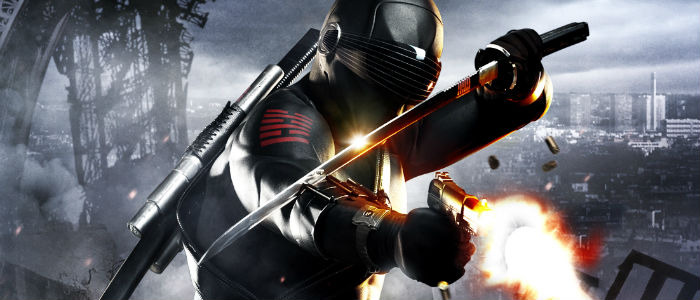 Paramount desperately wants to make a third G.I. Joe film. Last we checked, they'd hired D.J. Caruso to direct and screenwriter Jonathan Lemkin was working on the script. However, now news has broken that another screenwriter has been hired, suggesting Lemkin's work wasn't what they wanted. They've hired Aaron Berg, the writer of the hot spy film Section 6, to work his magic. Read more about the new GI Joe 3 writer below.
The Hollywood Reporter broke the news of Berg's G.I. Joe 3 hiring. Their article doesn't mention Lemkin or the direction the film is going in, but you have to expect they're hoping to expand on the success of the first two films, each of which grossed $300 million worldwide.
There's also the curious timing of this hiring happening days after the news of Paramount hoping to expand and franchise the Transformers movies. Again – the official Hollywood Reporter story has no mention of this so it's pure speculation. What if Lemkin's script was actually good, but now that they've decided to do some kind of larger cinematic universe, they want to go in a different direction? It certainly seems possible.
Berg made a name for himself when his film Section 6, an origin story for the British spy agency MI6, created a Hollywood bidding war in 2013. At the moment, Joe Cornish is attached to direct with Jack O'Connell starring. Since then, we haven't heard much about the writer. But that spy sensibility could be a nice addition to the Joe franchise, which has, as of yet, been kind of indistinguishable from other big budget, name franchises.
What are your expectations for G.I. Joe 3? Could it reinvigorate the franchise? Or will it mark the end? Do you think it'll actually crossover with Transformers or remain a standalone story? And is Aaron Berg coming onto the project a good thing? Leave your thoughts below.