Hugh Jackman To Lead Bible Drama 'Apostle Paul', Ben Affleck And Matt Damon To Produce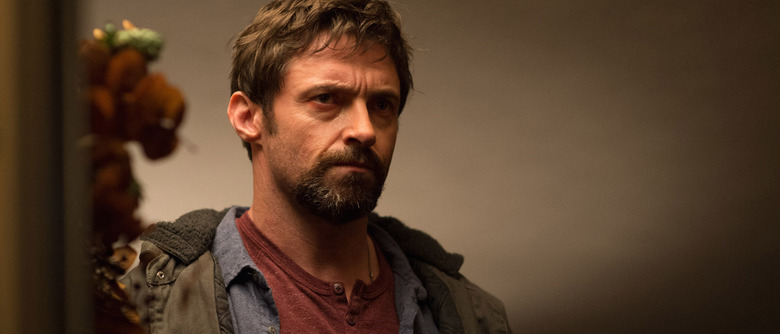 Hugh Jackman is jumping on the Bible-based bandwagon, and he's bringing Matt Damon and Ben Affleck with him. Jackman is set to lead, and Damon and Affleck will produce, Apostle Paul. You can think of it as an origin story about the guy who'd go on to write up to 14 of the 27 books in the New Testament.
Get all the details on the Hugh Jackman Apostle Paul movie after the jump. 
Deadline reported the news. Matt Cook is writing the screenplay. No director has been set as of yet. Affleck and Damon are only confirmed to produce, not star.
The man who would become Paul the Apostle started out as Saul of Tarsus, who was known for his dedication to persecuting early Christians. But while on the road from Jersualem to Damascus, he was struck by the vision of a resurrected Jesus, in the form of a bright, blinding light.
After his sight was restored three days later, Paul had a change of heart and devoted his life to preaching that Jesus Christ is the Messiah. He went on to become one of Christianity's most prominent figures, writing many of the books in the New Testament. (The exact number is disputed by scholars.)
Apostle Paul fits into the current trend of Bible-based dramas, alongside Darren Aronofsky's Noah and Ridley Scott's Exodus: Gods and Kings. In theory, these films should attract religious audiences, but that also means they come under quite a bit of scrutiny from those same audiences. Noah in particular attracted controversy for the liberties it took with the familiar tale.
Jackman is coming off of a villainous turn in Neill Blomkamp's Chappie and has another one coming up this summer in Joe Wright's Pan. Currently he's shooting Eddie the Eagle, a sports biopic starring Taron Egerton. Beyond that, he's set for a sequel to The Wolverine, which he has said will be his last outing as the superpowered character.