Vin Diesel Says 'Fast And Furious 8' Could Take Place In New York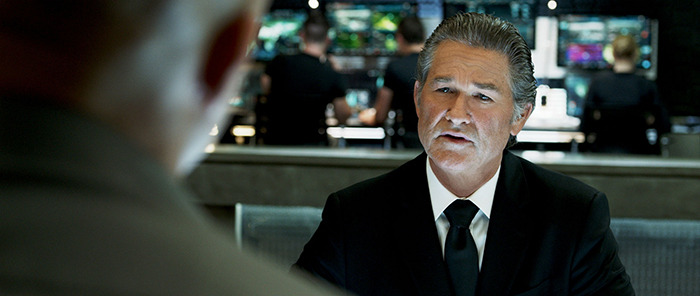 Furious 7 isn't even in theaters yet but its star has begun teasing the follow up. Vin Diesel popped up on Jimmy Kimmel Live this week and said that Kurt Russell wasn't cast in Furious 7 for Furious 7. He was cast for a story that happens afterward in New York, which is an obvious tease about Fast and Furious 8. Watch the video and read more about the Fast and Furious 8 setting below.
Here's the video from Jimmy Kimmel Live with a nod to ScreenCrush.
The Fast and Furious 8 tease is at 2:35. And, just to be fair, the implications of the statement are a tiny bit of a spoiler so be careful.
Minor Spoiler Warning.
Okay – so Kurt Russell doesn't die in Furious 7. His story is important, but open ended, in this movie so once you've seen it, Diesel's comments here make much more sense. What's more incredible though is that we're coming up on eight movies in this franchise and just finally getting to New York City. We've been in Los Angeles, Miami, Tokyo, Panama, Rio de Janeiro, London and then back to Los Angeles. New York is a completely logical next step for the crew, though how they'll shoot these stunts practically in such a busy city is a problem I'm glad I don't have to solve.
There are no official attachments to Fast and Furious 8, but I'd imagine by noon on Friday when the movie is raking in box office gross, Universal will officially lock in screenwriter Chris Morgan and possibly even a director. They want to make at least three more. Justin Lin was rumored to return, but he's doing Star Trek 3 and James Wan is moving on to The Conjuring 2. They're both probably out. Whoever does get hired will have a very unenviable task of raising the bar again and moving a car-happy franchise into an unfriendly car city. They'll also have to explain why Helen Mirren isn't in it if she isn't.
What do you think about the Fast and Furious 8 setting?