Colin Trevorrow To Direct 'Book Of Henry' Following 'Jurassic World'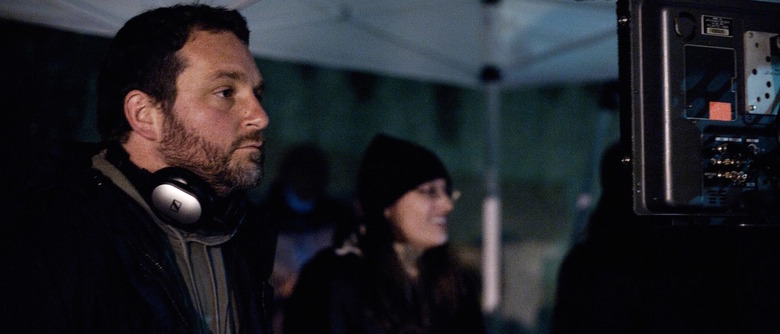 Jurassic World opens in just a few months, but Colin Trevorrow clearly isn't the type to rest on his laurels. A few weeks ago he signed on to direct Intelligent Life, and now he's set another film, titled Book of Henry, to come in between. Get details on the Colin Trevorrow Book of Henry project after the jump. THR reports Book of Henry is an original script by Gregg Hurwitz. Plot details are being kept behind a dino-proof seal for now. "Book of Henry is a remarkable piece of screenwriting that has stuck with me for years," said Trevorrow in a statement. "I feel very fortunate to be able to tell this story. It is a true original."Book of Henry is on track to shoot in New York this September, which means it'll be Trevorrow's next film after Jurassic World. DreamWorks' sci-fi thriller Intelligent Life, which Trevorrow was recently attached to write (with Derek Connolly) and direct, will move sometime after that.
Trevorrow was an up-and-comer with just one indie feature (Safety Not Guaranteed) when he landed the plum gig helming Jurassic World. Book of Henry brings him back to the indie realm. Sidney Kimmel Entertainment (The Place Beyond the Pines, The Lincoln Lawyer) is independently financing the project and will co-produce with Double Nickel Entertainment (Gran Torino).
Hurwitz is known for crime and thriller novels like Tell No Lies, Don't Look Back, and You're Next, as well as comics for Marvel and DC. On the screen side, Hurwitz was a writer and consulting producer on the ABC sci-fi series V, and did uncredited work on the thriller Careful What You Wish For. He's also on board to script Orphan X, based on his own upcoming novel, for Warner Bros. and Bradley Cooper.
Trevorrow's Jurassic World lands in theaters June 12.