Rumor: 'Star Trek' Could Return To TV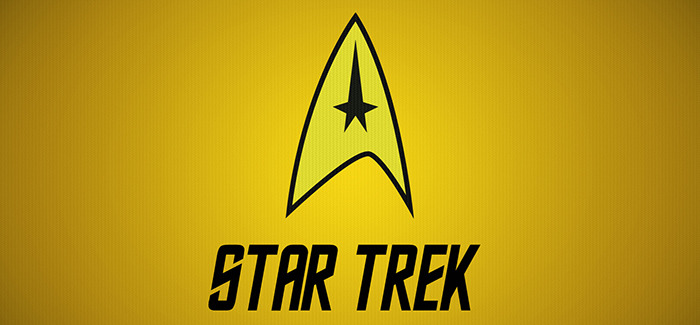 Over the weekend, a new rumor cropped up about Star Trek returning to television. We've heard similar talk before, with details ranging from a couple possible new series, to a new animated Trek.
This time, the report is partially based in the old Star Trek: Federation pitch made a decade ago, which was then in development as a possible CBS series, with Robert Burnett, Bryan Singer, and Christopher McQuarrie as producers and a script from Geoffrey Thorne. The new report isn't so much that Federation is back in action (it's not) but that some of that team could again be cooking up a show at CBS. The new Star Trek TV rumor is below.
Buried in a whole mess of noise, Latino Review basically says that CBS is looking to do a new Star Trek series, and that Bryan Singer's name has been mentioned as a possible exec producer. That leads to speculation that the rest of the old Federation team might be involved. (Burnett is making Star Trek: Axanar, a 90-minute fan-made feature about the Four Years War event in Trek lore.)
io9 reached out to Burnett, who said that Federation is definitely dead. But that doesn't mean that a new thing isn't happening:
All of the FEDERATION information is true...but we did that TEN YEARS AGO. The treatment was written but effectively killed when JJ took over. It never went further than the treatment...and no one ever pitched it...and I don't know if Geoffrey wrote a full script. While I have been working on AXANAR, and we are building sets, etc,...I know NOTHING about a new CBS Trek series. As for currently working on something with Skydance? NO COMMENT (but if I WERE, it is NOT related to TREK in any way).
Back when J.J. Abrams and Bad Robot took over the feature side of Trek, any chance of a new TV series more or less died. CBS was already feeling like the brand had been stretched to the limit. But now, as Abrams has moved away from Trek and the number of successful genre shows on television has truly proliferated, the time seems right for Trek to return to television.
Frankly, TV is the best home for the series — that's where Star Trek has the room to really explore the ideas that made it unique in the first place. The big-screen adventures are great (well, in theory — in reality they're not always even good) but TV is the place where the series can stretch out and truly fulfill its promise.