Star Wars Bits: Harrison Ford Update, Rogue One Rumors, Force Awakens Contracts And Rebels Pinball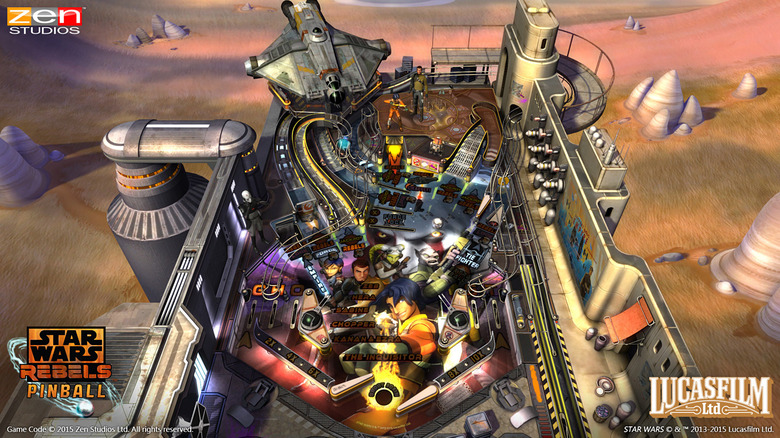 This is a can't miss edition of Star Wars Bits with info ranging from The Force Awakens and Rogue One, to Rebels, the books and Celebration. Below, read about the following:
Harrison Ford has been released from the hospital after his plane crash.
See an updated Star Wars canon timeline.
A 50 page preview of Star Wars: Lords of the Sith hits the net.
A bit of insider information on Star Wars actor contracts.
See a preview of Marvel's Kanan: The Last Padawan #1.
A Star Wars episode of The Big Bang Theory airs this week.
Watch videos of Anthony Daniels at Emerald City Comic-Con.
Check out Funko's Star Wars Celebration exclusives.
An update on several Rogue One rumors including Aaron Paul.
Read some potential spoilers on the size of the villain roles in Star Wars: The Force Awakens.
Three weeks after his frightening plane crash, Han Solo himself Harrison Ford has finally been released from the hospital. He was there for three weeks and reportedly is still recovering from injuries to his pelvis. What, if anything, this does for a potential appearance at Star Wars Celebration? We probably won't know until then but it's great to know he's okay and making a full recovery.
This below Star Wars canon timeline is reportedly in the paperback editions of Star Wars: A New Dawn (the first canon novel released) and what's interesting about it is it includes "Battlefront" on the list. Either that's the video game, or there's a Star Wars: Battlefront novel coming out.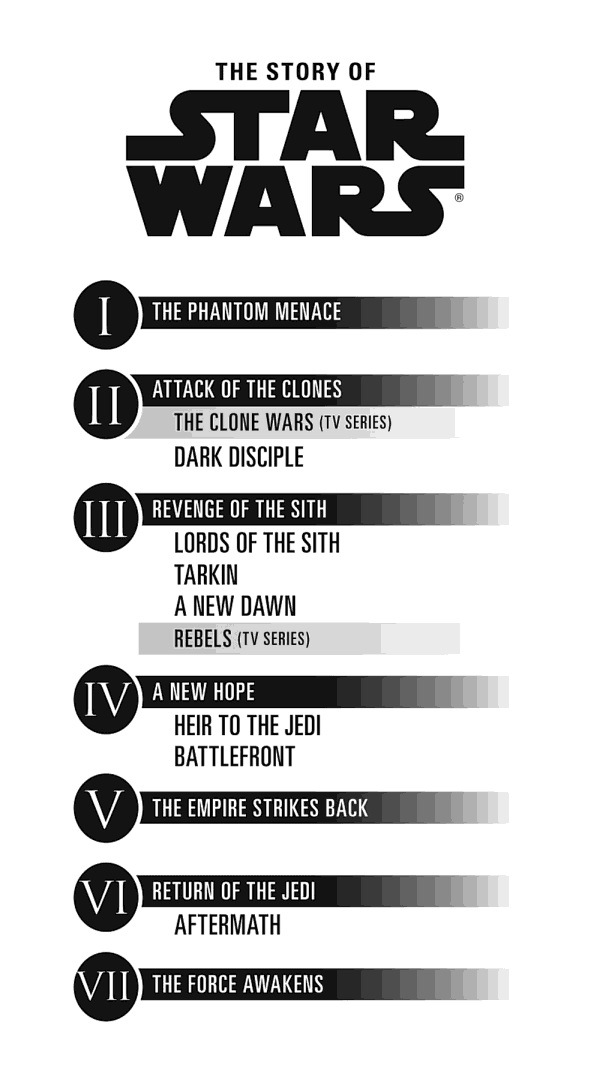 Set immediately after Revenge of the Sith, Lords of the Sith hits bookshelves soon. Jedi Biblotech found a 50 page preview, which you can click through and read below.
The Hollywood Reporter did an interesting article about why some actors have felt stunted by appearing in Star Wars. Among the revelations was this tidbit about the actors who signed onto The Force Awakens. This is an excerpt from the article:
"When you sign up for this, you're signing your life away, and you're keeping yourself from any other franchises out there," says an agent whose client is one of the stars of Episode VII. "They will not let you be in another franchise. They're going to be cranking out a new movie every year. These actors never get to read the script before signing on. They don't even know which [subsequent] one they are in. And then they become known for that role, and it's hard to see them in a Fault in Our Stars kind of movie." Also, the pay is meager. Sources say the newcomers can only command $65,000 to $125,000 for Episode VII, with sequel options exponentially greater.
StarWars.com did a five page preview of the upcoming Marvel Comic, Kanan: The Last Padawan, which will provide an interesting link between The Clone Wars and Rebels. You can see the first few pages there, but this is the opening crawl.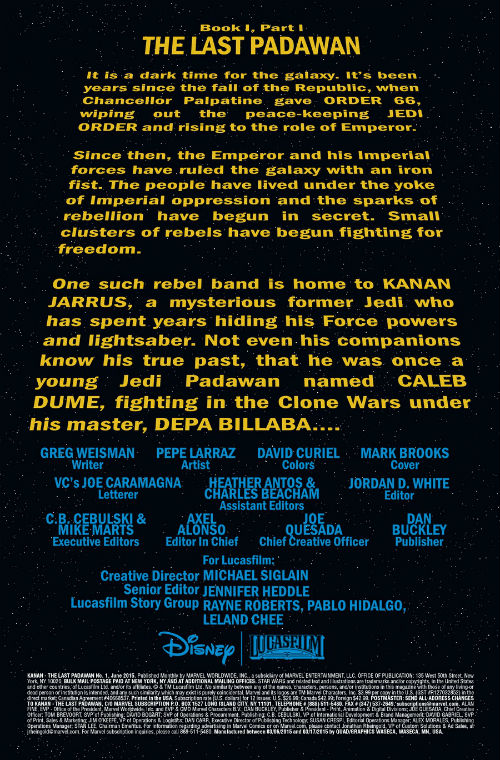 He changed his name? That's very interesting. And, of course, this story is canon.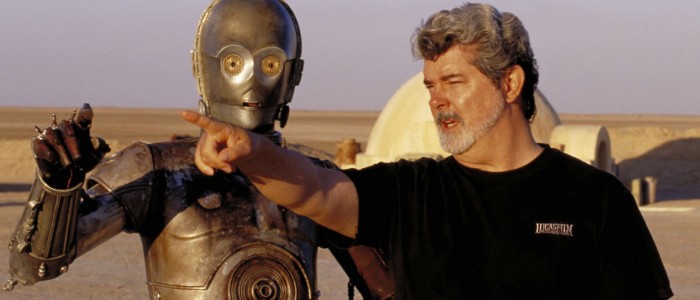 The Bearded Trio (via SW Underworld) realized that the April 2 episode of The Big Bang Theory is called "The Skywalker Incursion" and features Sheldon breaking into Skywalker Ranch to meet George Lucas. Gotta love The Big Bang Theory, always staying so current with their geek storylines!
At the end of April, Zen Studios will be releasing a Star Wars Rebels mobile pinball game. Read more at that link and see some images below.
Star Wars 7 News posted a few videos of C-3PO himself, Anthony Daniels, doing some schtick at the recent Emerald City Comic-Con. He didn't talk any specifics about The Force Awakens except how much the suit has improved in almost 40 years. Watch the videos at that link.
Daniels will be doing some of that stuff at Star Wars Celebration in a few weeks and the flood of exclusive merchandise has begun. PopVinyl (via MSW) has revealed four exclusive figures for the event as well as a fifth figure which will be first released at the event, then to the general public. That's the unmasked Darth Vader. See them all below.
Star Wars Rogue One should reveal itself more in the coming weeks with Star Wars Celebration fast approaching, but a few small rumors are being addressed. Making Star Wars has a few updates on the production, such as the fact Aaron Paul is still up for a role. Felicity Jones' character is the lead and Ben Mendelsohn would be playing a character that's being referred to as "The Scientist." Also, it says our report about the film being about the Death Star plans is still correct. Read more at the link.
Finally, Making Star Wars has a very interesting article on the size of the villain roles in The Force Awakens. Much of the discussion centers on Kylo Ren, but other characters are mentioned too. That means there are some potential spoilers in there, but it's a very good read for spoiler hounds like myself.