Watch: Scott Glenn As Stick In New 'Daredevil' Footage, Plus New Character Posters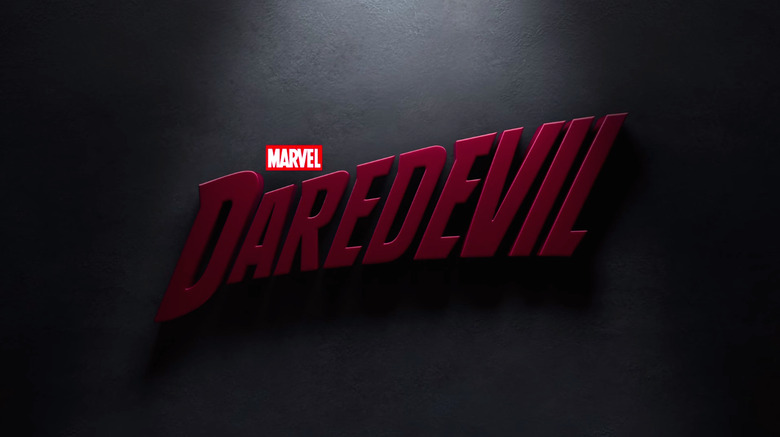 Two short weeks remain until Marvel comes to Netflix. Daredevil will hit the streaming service at 12:01 a.m. PST on Friday April 10 and the race will begin to see how the Man Without Fear is going to be handled in this new format.
With the countdown nearing its end, Netflix has begun to promote the show more aggressively, including this brand new TV spot. It features a lot of footage we haven't seen yet, the most intriguing of which is Scott Glenn as Stick, the man who trains Matt Murdock (Charlie Cox) to fight. Check out the new Scott Glenn Daredevil footage below.
Here's the new Daredevil TV spot via Facebook.
That's a lot of cool stuff packed into a short package. We'll have much more on Daredevil in the coming days as we get closer to the release.
UPDATE:
Here are some new character posters too.
Are you ready for @Marvel's #Daredevil? pic.twitter.com/du8FoiLWB7

— Daredevil (@Daredevil) March 30, 2015
Here's the official synopsis:
Marvel and Netflix are proud to announce six supporting actors coming to "Marvel's Daredevil," an all-new 13-episode series premiering on Netflix April 10, including two who will play fan-favorite characters from the Daredevil comic series.From the comics, Rob Morgan ("Person of Interest," "Believe") will play Turk Barrett, a smalltime criminal in Hell's Kitchen, while Matt Gerald ("Avatar," "Dexter") will play Melvin Potter, a machinist caught between a rock and a hard place.Siding with Wilson Fisk (Vincent D'Onofrio) are Peter Shinkoda ("Falling Skies," "Hawaii 5-0") as Nobu, a Japanese businessman with an agenda all his own; Wai Ching Ho ("Law and Order: Special Victims Unit," "Blue Bloods") as Madame Gao, a powerful woman running her own trade; and Nikolai Nikolaeff ("Camp," "Sea Patrol") and Gideon Emery ("Grimm," "How to Train Your Dragon 2") as Vladimir and Anatoly, two Russian brothers looking to forge new names for themselves in America."With an already tremendous cast, these six actors help to fully flesh out Matt Murdock's world and give life to Hell's Kitchen," said Executive Producer/Marvel's Head of Television Jeph Loeb. "We've been blessed to work with such amazing actors on this series to create a truly remarkable first season.""It's an honor to be working with such a talented and diverse group of artists who vividly bring these characters to life," said Executive Producer and Showrunner Steven S. DeKnight.  "The challenge in bringing 'villains' to the screen is always in portraying them as three-dimensional characters.  Our actors exceeded all expectations in this regard, crafting deeply flawed, wonderfully human antagonists."The six supporting actors join the previously announced cast of Charlie Cox (Matt Murdock), Deborah Ann Woll (Karen Page), Elden Henson (Foggy Nelson), Rosario Dawson (Claire Temple), Bob Gunton (Leland Owlsley), Scott Glenn (Stick), Ayelet Zurer (Vanessa Marianna), Vondie Curtis-Hall (Ben Urich) and Toby Leonard Moore (Wesley) in the critically-lauded cast of "Marvel's Daredevil.""Marvel's Daredevil" follows the journey of Matt Murdock, who was blinded as a young boy but imbued with extraordinary senses, now fighting against injustice by day as a lawyer, and by night as the super hero Daredevil in modern day Hell's Kitchen, New York City.Marvel's first original series on Netflix is Executive Produced by series Showrunner Steven S. DeKnight ("Spartacus," "Buffy: The Vampire Slayer," "Angel") and Drew Goddard ("Cabin in the Woods," "Lost," "Buffy The Vampire Slayer,") in addition to writing the first two episodes of "Marvel's Daredevil"), along with Marvel TV's Jeph Loeb ("Marvel's Agents of S.H.I.E.L.D.," "Lost," "Marvel's A.K.A. Jessica Jones")."Marvel's Daredevil" is produced by Marvel Television in association with ABC Studios for NetflixFor more information on "Marvel's Daredevil," and the other exciting new Marvel Television series coming to Netflix, stay tuned to Marvel.com.