Supermodel Alessandra Ambrosio Joins 'Teenage Mutant Ninja Turtles 2'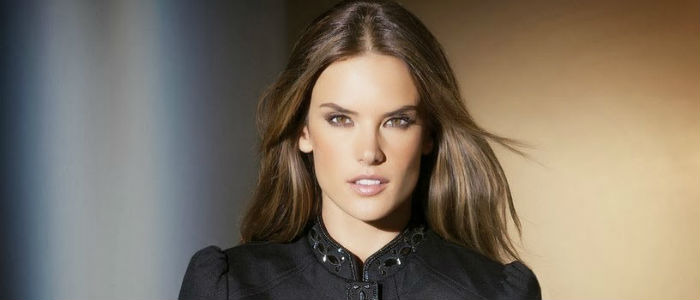 Leave it to a Michael Bay-produced movie to give a Victoria's Secret model her big-screen debut.
Alessandra Ambrosio was recently spotted kissing Will Arnett at a New York Knicks game and the tabloids went nuts. Which Arrested Development Star Was Smooching This Victora's Secret Stunner? Turns out, the pair were actually filming a scene from Dave Green's Teenage Mutant Ninja Turtles 2. Ambrosio is playing herself in the film, and it seems Arnett's character is using the events of the first film to his advantage. Read more Alessandra Ambrosio Ninja Turtles info below.The Hollywood Reporter confirmed that Ambrosio appears in the movie. You can see the images of the pair together on Us Weekly or any number of other sites. She's previously been on a few TV shows, but never a film.
Not much is known about the Ninja Turtles sequel. We've heard that Bebop and Rocksteady will appear, and that Casey Jones is a possibility. Regardless, it'll be out in June 2016. Full-on filming is supposed to start next month but when it comes to live sporting events, sometimes productions have to work around their schedules. Remember that Batman v Superman footage that was shot months before full filming began?
The first Teenage Mutant Ninja Turtles was a critical disaster, but a cultural smash. It grossed almost $200 million in the US and almost $500 million total worldwide. Paramount and Platinum Dunes quickly got to work on a sequel, and that's where we're at now.
What we can tell from this casting is that Arnett's character, Vern, has likely used his perephial connection to the mysterious Turtles for some kind of fame. And it's working if he's in the front row of a Knicks game with a Victoria's Secret model. Whether or not these scenes make the final cut, we'll have to ask Green, but they've got to be pretty important to shoot before the production gets into full swing.
Teenage Mutant Ninja Turtles 2 opens June 3, 2016.