Matthew McConaughey To Star In True Story Of The World's Most Expensive Wine, 'Billionaire's Vinegar'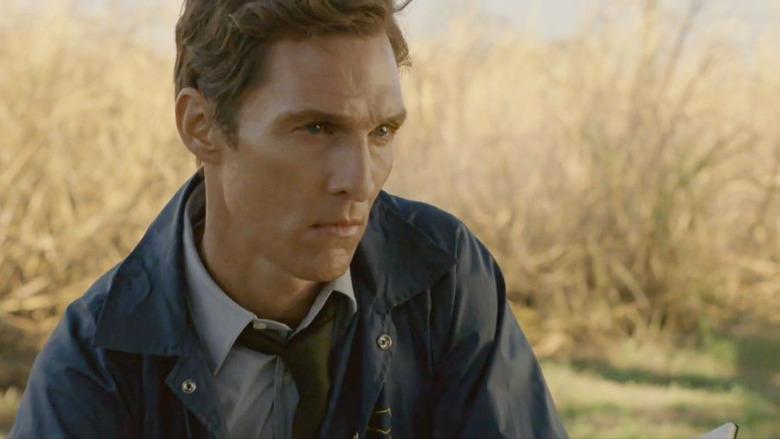 We may receive a commission on purchases made from links.
Even the most trivial trinket becomes priceless depending on who owned it. A baseball alone is worth nothing, but if it meets the bat of a specific player at exactly the right moment, in exactly the right place, it can be worth millions. A piece of paper is worthless until the right person puts the right mark on it. A bottle of wine from hundreds of years ago is vinegar, unless you can prove it was owned by someone legendary.
That last scenario is the premise of Billionaire's Vinegar, a new film set up at Sony Pictures that just gained Oscar-winner Matthew McConaughey as the star. It's about the purchase, and then lawsuit, surrounding a bottle of wine sold at auction that was supposedly owned by Thomas Jefferson. Read the synopsis and more below.
Deadline broke the news of McConaughey joining Billionaire's Vinegar, a project that has been in development for sometime. Michael Brandt and Derek Haas, the writers of 2 Fast 2 Furious, 3:10 to Yuma and Wanted. They also created Chicago Fire on NBC.
Here's a more detailed description of the original book via Amazon:
The titular bottle, from a cache of allegedly fine, allegedly French wine, allegedly owned by Thomas Jefferson in the 1780s, set a record price when auctioned in 1985. The subsequent brouhaha over the cache's authenticity takes wine journalist Wallace on a piquant journey into the mirage-like world of rare wines. At its center are Hardy Rodenstock, an enigmatic German collector with a suspicious knack for unearthing implausibly old and drinkable wines, and Michael Broadbent, a Christie's wine expert, who auctioned Rodenstock's lucrative finds. The argument over the Jefferson bottles and other rarities aged for decades, flummoxed a wine establishment desperate to keep the cork in a controversy that might deflate the market for antique vintages. (In the author's telling, a 2006 lawsuit almost settles the issue.) Wallace sips the story slowly, taking leisurely digressions into techniques for faking wine and detecting same with everything from Monticello scholarship to nuclear physics. He paints a colorful backdrop of eccentric oenophiles, decadent tastings and overripe flavor rhetoric (Broadbent describes one wine as redolent of chocolate and schoolgirls' uniforms). Investigating wines so old and rare they could taste like anything, he playfully questions the very foundations of connoisseurship.
Sounds like a really great idea and, of course, McConaughey is great at everything. Have you read the Billionaire's Vinegar?