'Spectre' Gets IMAX Release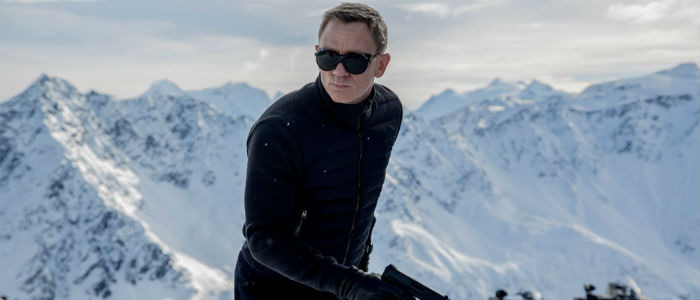 James Bond is a man who demands the very finest in life, so obviously he won't settle for just a regular-sized theatrical run. No, he'll be coming at us on the biggest screens in the world this fall, as Spectre gets an IMAX release. Get the details on the Spectre IMAX rollout after the jump. 
IMAX, EON Productions, Sony, and MGM got together to announce the news. "After the record breaking global success of Skyfall, we're thrilled to bring the next chapter in this legendary franchise to fans in 2015," said IMAX Entertainment CEO Greg Foster.
Spectre will open in IMAX theaters globally on November 6, 2015. As far as we know, the film isn't being shot with IMAX cameras. Rather, Spectre will be digitally remastered to bring it in line with IMAX's image and sound quality standards.
But that was true of Skyfall, too, and the IMAX version still managed to offer something extra. The entire film was shown in a larger aspect ratio, which "allow[ed] audiences to see up to 26% more of the originally captured image than the conventional release." We'll have to wait and see if the studio has any similar plans for Spectre.
Skyfall director Sam Mendes returns to helm Spectre, which once again features Daniel Craig as James Bond. Also back are Ralph Fiennes as M, Naomie Harris as Eve Moneypenny, and Ben Whishaw as Q. New cast members include Christoph Waltz, Monica Bellucci, Lea Seydoux, Dave Bautista, and Andrew Scott.John Logan, Neal Purvis, and Robert Wade wrote the script. EON's Michael G. Wilson and Barbara Broccoli are producing, as usual. Hoyte Van Hoytema (Interstellar) serves as cinematographer.
In addition to its IMAX release, Spectre also gets a normal theatrical release in the U.S. starting November 6. (U.K. and Ireland get it a bit earlier on October 23.) The first trailer is scheduled to hit today, so watch this space.