'Force Majeure' Is Already Being Remade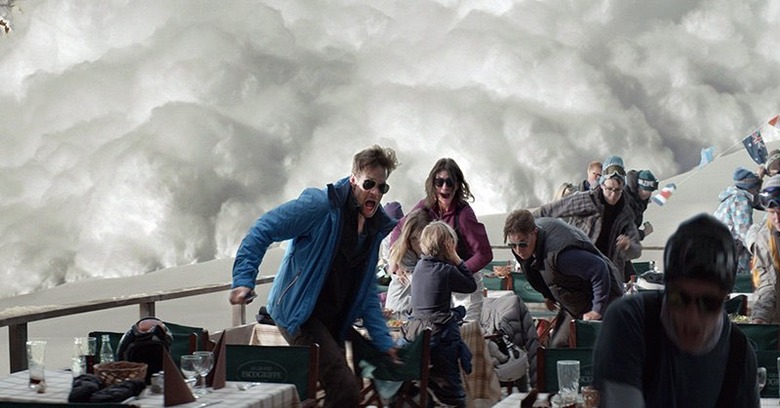 The Swedish film Force Majeure took festivals by storm last year thanks to a tough but blackly funny story and some great performances. The film, directed by Ruben Ostlund, was an awards favorite at home, sweeping the Swedish version of the Oscars, and it took the Un Certain Regard jury prize at Cannes in 2014. And now the film is winning another, slightly more dubious honor, as there's now a Force Majeure remake in the works thanks to Fox Searchlight.
THR reports that Searchlight just picked up the remake rights and already has Julia Louis-Dreyfus in talks to star. She would likely play a woman whose husband reveals a deeply selfish streak at the worst possible time — just as the family seems to be threatened by an avalanche — leaving her to figure out how to salvage the shreds of her respect for him as the rest of the family, and some of their friends, look on.
The original film is very heavy, but also quite funny. And while Louis-Dreyfus, who is also producing, is more known for TV comedy, the material in Force Majeure could be a great way to push the darker sides of her performances to the fore.
That said, it's still frustrating that we're already talking about a remake here. But the original film is readily available, so see it! And perhaps this will be a situation like the 2009 film The Secret in Their Eyes, where a heavily-praised foreign film was quickly eyed for a US remake, but where the remake is only now in post-production. By the time the Force Majeure remake hits, it might not seem like it is too soon.
There's no writer or director set for the Force Majeure remake at this point.