Warner Bros. Will Turn Sci-Fi Short 'Sundays' Into A Feature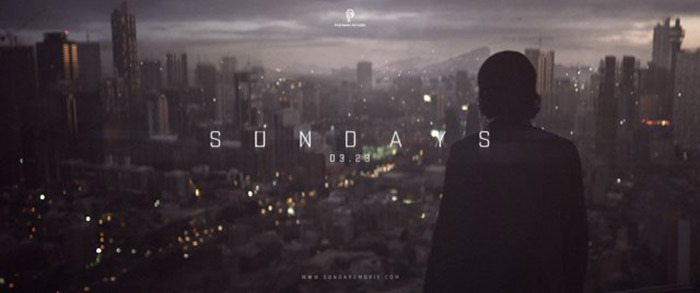 Here we are again: a short film with heavy use of VFX has attracted the eyes of a studio, which has bought rights to turn it into a feature. The short, Sundays, is described by its creators as "an ambitious philosophical science-fiction proof-of-concept short." It's pretty, I guess, but it also looks like a pastiche of a bunch of other recognizable concepts stitched together with glossy CG. (Think The Matrix meets District 9 as a basic starting point.) Nevertheless, Warner Bros. has now bought rights to the 14-minute short, and is making some plan to turn it into a feature.
The backstory here is a bit different than other similar-sounding situations. This isn't just a short that came out of nowhere. It is based on the concept from a commercial director that a producer brought to agency UTA, which helped the director, Mischa Rozema, set up a Kickstarter to raise $50k, and it was shot and finished at the production and VFX house the director co-owns. The idea all along was to create interest in a feature version.
Deadline breathlessly reports on the short, which is competent in one technical sense, but doesn't give us any real idea of how the director would make a film with real characters. (Actually, I'm being generous. It does give me a very good idea of how that would work out, and it isn't a positive idea.) The idea is that writers will be hired to knock the Sundays concept into a feature script that Rozema can direct.
Here's the description via the filmmakers. The short follows.
Set in Mexico City sometime in the future and starring US actor Brian Petsos and Mexican actress Sofia Sisniega, SUNDAYS is an ambitious philosophical science-fiction proof-of-concept short. The end of the world seems like a nightmare to Ben. A memory of a past life that doesn't belong to him. When Ben starts to remember Isabelle, the only love he's ever known, he realises she's missing in his life. An existential descent into confusion and the desperate need to find out the truth begins. This reality depicts a stunning, surprising and dark world. A world that is clearly not his.
The Sundays Kickstarter was funded almost three years ago, so it took the same development, production and post-production time that a big feature takes, if not more so. And it could be an equally long time before Warners actually turns this into a feature, if it ever does. Deals like this are used to scout talent, and they don't always result in a feature career for the director in question, much less for the short film.
(For example, Pixels was a successful short back in 2010. The feature, a very different movie from the short, will arrive this summer. That's a rare example of this sort of deal actually bearing fruit, even if the trailer makes Pixels look like the fruit may be rotten.)